Preview
7th IAOCI World Congress
February 15 to 17, 2018 at the Hilton San Diego Resort and Spa in San Diego, California
Welcome to the 7th IAOCI World Congress, an international meeting with a first-rate scientific program delivered by top speakers from around the world. Through this yearly congress, the academy promotes innovative and forward-thinking ideas in the field of metal-free implantology.


Scientific evidence and recent advancements
This meeting will focus on scientific evidence and recent advancements in terms of the viability and predictability of ceramic implants as a comprehensive metal free and aesthetic option for teeth replacement. We expect implantologists to travel from around the globe to come and learn, understand and appreciate the versatility and viability of ceramic implants in dental implantology. No other event will offer a more comprehensive and innovative series of lectures and programs that are dedicated to predictable, aesthetic ceramic implantology. We will have workshops, main-podium clinical and scientific presentations by expert speakers coming from ten countries and four continents. Pertinent topics, such as rationale for ceramic implants, zirconia as a bioceramic and implant material, mechanism of osseointegration of ceramic implants, the latest advancements in zirconia implant design and engineering, and much more! Up to 22 hours of ADA approved CEU credits can be obtained by attending this event.
Mission: IAOCI's 7th World Congress' mission is to provide the attendees an in-depth science-based review and evaluation of the long established clinical evidence, and of current innovations in metal free oral implantology. The Congress will address all contemporary concepts and philosophies related to the applications of bioceramics in implant dentistry.  
This is one not to miss – see you in San Diego!
Visit www. iaoci.com/iaoci2018 and register now.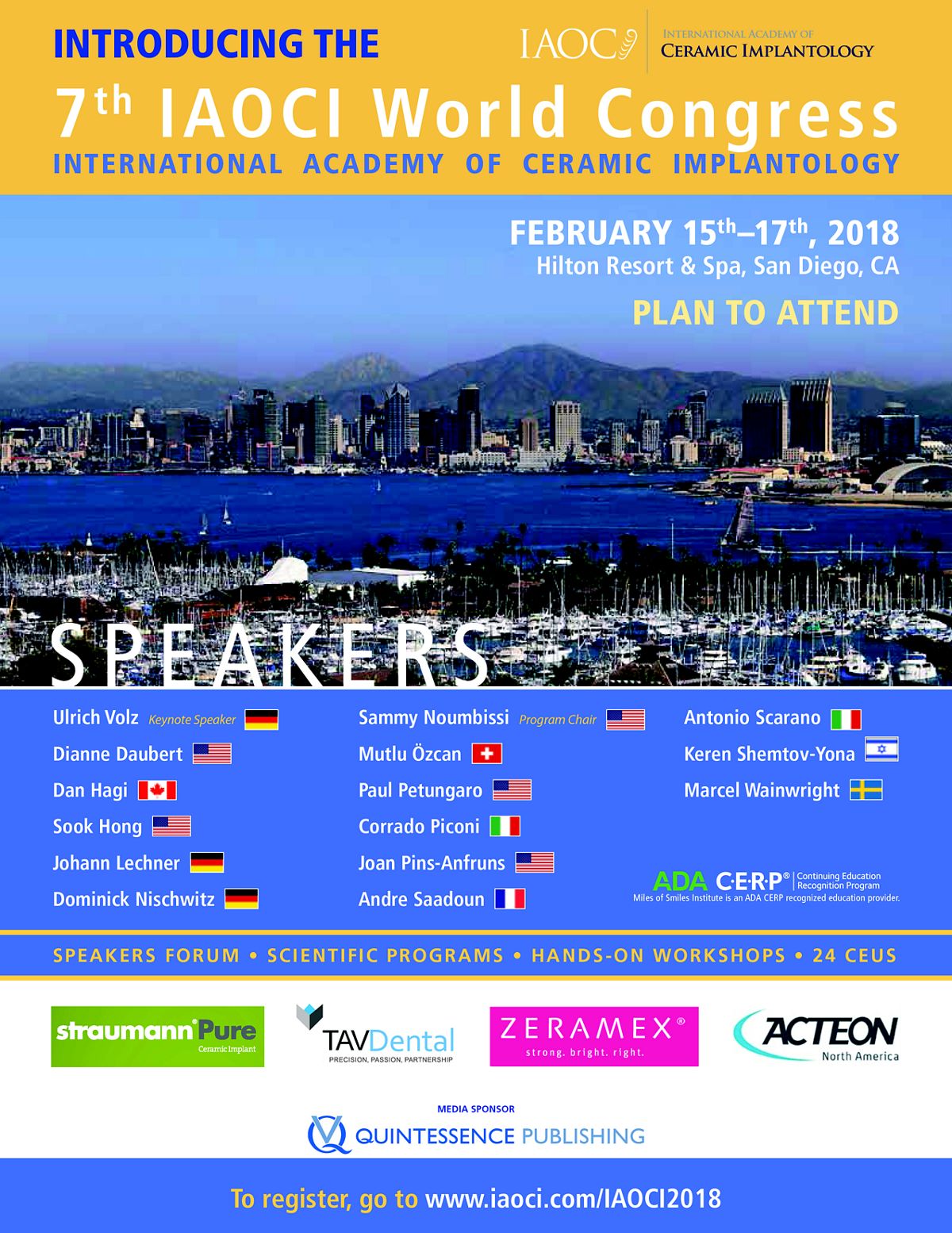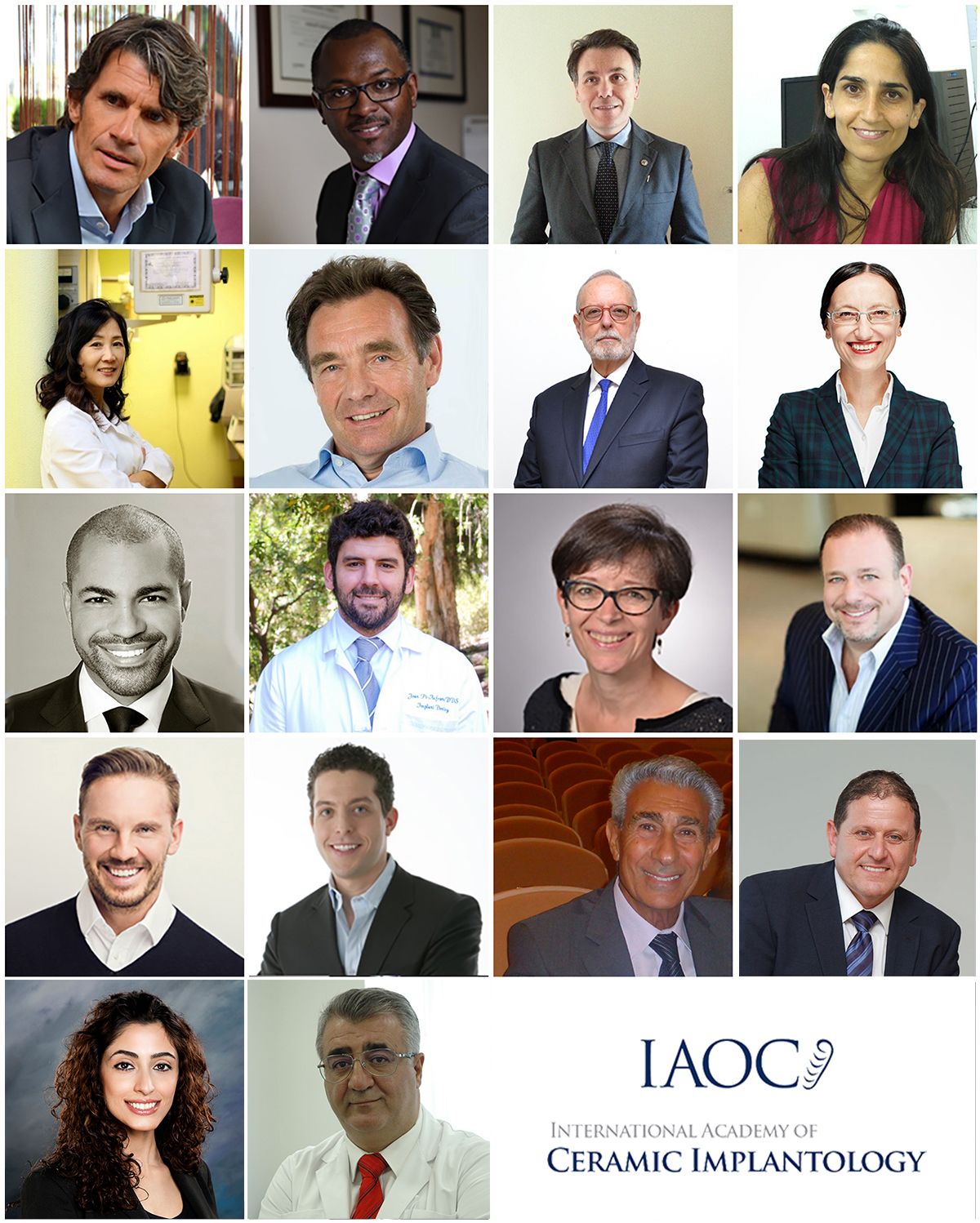 Impressions from the site (Hilton San Diego Resort and Spa)