Straumann® PURE® Ceramic Implant
Full ceramic implants – scientific evidence and clinical application
Video lecture by Michael Gahlert, Germany (23:17 min)
Ceramic implants, out of zirconium-dioxide, have come in the focus of the discussion in the recent years. Compared to the well-established titanium implants, ceramic implants can now be used as a valuable alternative in clinical practice. Ceramic dental implants can offer new clinical opportunities, such as the treatment of challenging esthetic cases or for patients with specific demands.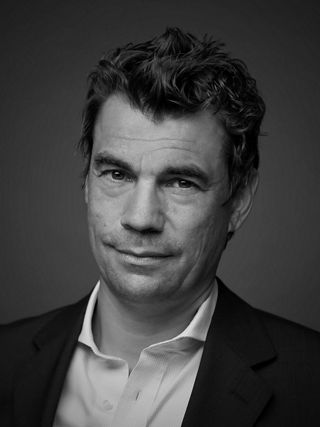 Michael Gahlert
Dr. med. dent.

Dr. Gahlert studied at the University of Freiburg, Germany, where he obtained his diploma as a dentist.  He has a Doctorate in the area of experimental microbiology and has worked in the Oral Surgery Department of the University Clinic of Freiburg with further training in the areas of dentoalveolar surgery, periodontology and implant dentistry. In 1990 he obtained his diploma as a dental surgeon, and joined the practice of  Professor Dr. Heinz Kniha in Munich, focussing on implant dentistry and periodontology. He is a fellow of the International Team of Implantology (ITI), and was a member of its Development Commission. In 2001 he initiated the first development project related to the ceramic implant, starting at the Technical University in Munich. He is a member of the University Clinic of Basel since 2011, where he does scientific collaboration at the high-tech research area of Basel University Hospital under the leadership of Professor Hans Florian Zeilhofer. Additional research has been done in co-operation with the University of Bern Dental Clinic, the University of Munich's Institute of Anatomy, and the Medical Health Centre in San Antonio under the leadership of Prof. Dr. David Cochran.

Micro-rough surfaces are one of the key factors for predictable and successful osseointegration for titanium implants. An implant surface with equivalent surface characteristics like the well proven SLA® surface has been developed for ceramic implants. Recent preclinical studies compare the biomechanical and histological bone tissue response of a novel ceramic implant to the well-established titanium implant with SLA® surface. Results are showing no statistically significant differences at any time point between both materials, indicating an excellent osseointegration performance also for the ceramic implants. In addition the clinical performance of this ceramic dental implant has been evaluated in a prospective multicenter trial. Success- and survival rates of 97.6% and pleasing esthetic results after one year indicate the potential of a safe and predictable use of ceramic dental implants in clinical use.

This presentation was held at the ITI World Symposium 2014, April 24, within the Straumann Corporate Forum.