Straumann® Roxolid®
Long-term clinical data shows: Roxolid® works!
More than solid – Roxolid®. Reducing invasiveness
Could you treat more patients with implants if you could avoid bone augmentation procedures, and thus meet your patients' needs better? Would you be more interested in implant treatment, if the procedure was less invasive?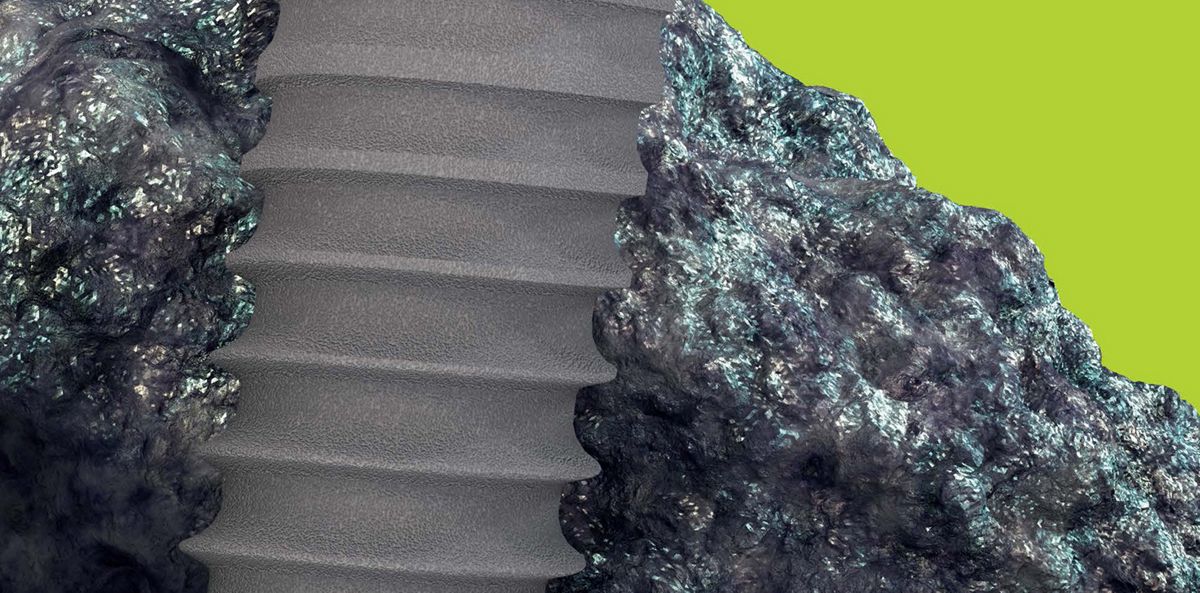 Roxolid® is a metal alloy composed of ~15 % zirconium and ~85 % titanium and has been specifically designed for the use in dental implantology.Titanium-zirconium alloys are stronger than pure titanium 1-3 and have excellent osseointegration properties. Compared to Titanium, Zirconium and Chromium, Roxolid® has the highest biocompatibility score. This combination of properties is unique in the market – and various published clinical studies have documented the successful use of Roxolid® Implants in numerous clinical indications.

Roxolid® builds confidence
Roxolid® splinted with Titanium implants
Study goal: Evaluation of long-term results with 22 patients treated with a Straumann® Standard Plus RN 3.3 mm Roxolid® SLActive® implant splinted to at least one supporting 4.1 or 4.8 mm Titanium ­SLActive® implant in partially edentulous patients.1,2
Findings: 20 out of 22 patients could be successfully treated (1 did not complete assessment, 1 underwent early loss caused by infection of adjacent tooth).
Roxolid® is as good as titanium
Performance of small-diameter implants made of Roxolid®
Study goal: A randomized, controlled and double-blind multi-center study to evaluate the long-term results of small diameter implants made from Roxolid®, a heads-to-heads comparison to titanium opposites.
Findings: Small diameter implants made of Roxolid® showed high survival (98.7 % after one year, 97.3 % in 3 years) and success rates3. The 12-month results could be maintained over time. In terms of crestal bone change, bleeding and plaque, small diameter implants made of Roxolid® showed no difference to ­titanium implants4.
Narrow is the preference
Roxolid®/narrow vs. Titanium/regular
Study goal: Comparison of Straumann® implants made of Roxolid® with narrow diameter versus titanium implants with regular diameter for anterior and premolar single crowns.
Findings: In terms of success rate (100 %) and crestal bone change (no difference), implants from Roxolid® with 3.3 mm diameter are as successful as implants with 4.1 mm5,6 with reduced chair time and a clear surgeon preference6.
Roxolid® is successful in a variety of indications
Roxolid® implants put to the test of daily practice
Study goal: A non-interventional study to evaluate the success and survival rates of implants made from Roxolid® in different indications and health conditions under daily practice conditions.
Findings: Roxolid® implants provide high success and survival rates in various indications and under daily practice conditions. In 54,2 % of the cases, an augmentation could be avoided due to the availability of a Roxolid® implant with a small diameter of 3,3 mm.
Summary: Roxolid® sets new standards in less invasive placement
Different 3-years data from clinical studies confirm that Roxolid® implants are a reliable option for more treatment options and less invasive procedures, setting new standards in less invasive implant placement.

In terms of material properties, ­Roxolid® behaves like Titanium, but offers key advantages during the surgical procedure.

Roxolid® is a safe option in load-bearing indications, where implants of reduced diameter are needed due to limited bone availability.

The now clinically proven advantages offered by Roxolid® can lead to an increased acceptance of implant therapy from clinicians, referrers and patients.
1 Barter, S., P. Stone, and U. Bragger A pilot study to evaluate the success and survival rate of titanium-zirconium implants in partially edentulous patients: results after 24 months of follow-up Clin. Oral Implants Res. (2012) 
2 Barter et al. A pilot study to evaluate the success and survival rate of titanium-zirconium implants in partially edentulous patients 3 year follow-up poster presentation EAO, Copenhagen (2013)
3 Storelli S, A Randomized, Controlled, Double Blind, Clinical Trial Comparing Two Different Implant Alloys (TiGrIV vs. TiZr): Year Report. SIO 2013 Milan; Poster 81 Clinical Research 
4 Quirynen M. et al. Small-diameter titanium Grade IV & titanium-zirconium implants in edentulous mandibles: 3-year results from a double-blind, randomized controlled trial. Clin Oral Implants Res. 2014 Apr 9. [Epub ahead of print]
5 Benic G. et al: Titanium-zirconium narrow-­diameter versus titanium regular-diameter implants for anterior and premolar single crowns, 1-year results of a randomized controlled clinical study J Clin Periodontol. 2013 
6 Benic GI, Gallucci GO, Mokti M, Hammerle CHF, Weber H-P, Jung RE, 3-year results, EAO presentation, Rome, September 2014
7 Freiberger I., Al-Nawas B. Non-Interventional Study on Success and Survival of Titanium-zirconium Implants. J Oral Implantol. 2014 Mar 25. [Epub ahead of print]