KOL interviews
Live from the ITI World Symposium 2017
May 4-6 in Basel, Switzerland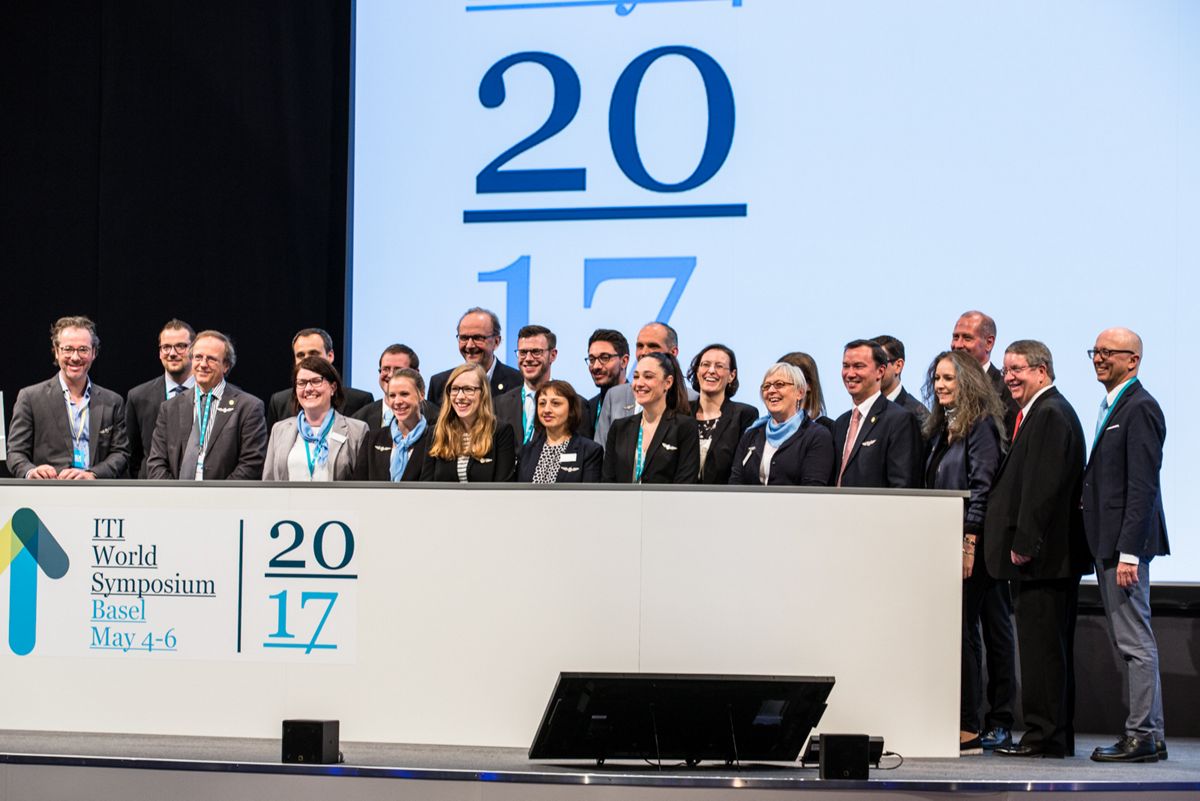 About the ITI World Symposium
As practitioners we are driven to seek out the most appropriate medical and technological solutions available in order to provide our patients with the best long-term treatment possible. The ITI supports this process through its educational offerings, of which the ITI World Symposium is its flagship event. In 2017, the theme of the ITI World Symposium is "Key factors for long-term success" and is directly linked to the importance the ITI places in evidence-based information for application in daily clinical practice. For well over 35 years, the ITI has focused on supporting and promoting evidence-based science and has built up a deservedly strong reputation for rigorous examination of new methods and technologies. The ITI World Symposium serves as a regular meeting point for all those who are eager to hear about and experience these latest findings within the field presented by an international faculty of top speakers. The last ITI World Symposium in Geneva drew more than 4,200 participants from 80 countries. By holding its World Symposium in Basel, the ITI has turned a full circle and gone back to its roots. The organization was founded in nearby Waldenburg and held its very first World Symposia in Basel in 1988 and 1992. Basel itself is very welcoming with a charming old town and the river Rhine that weaves its way through the city and into neighboring Germany. The meeting will be held at Messe Basel, with its newly refurbished and extended infrastructure and facilities, thus ensuring a great event for participants.
A total of more than 4,800 dental professionals from 90 countries attended the ITI's flagship event, making it the biggest international implant dentistry congress ever. We have conducted a few interviews with renowned key opinion leader and asked them about trends in digital dentistry, reducing invasiveness, treatment of edentulous patients, and the future of dentistry.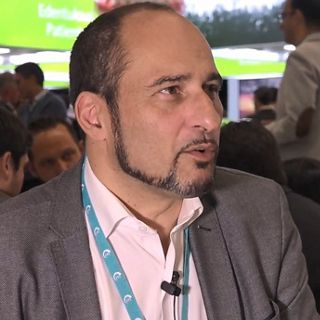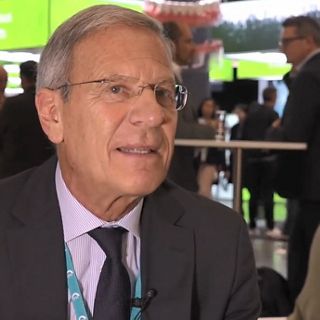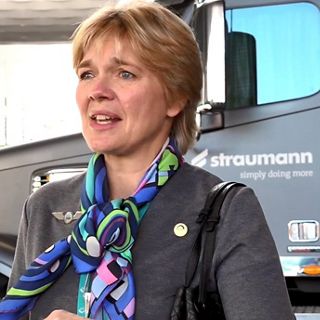 Note: Interviews are in alphabetical order (name of the interviewee)

Bilal Al-Nawas on Reducing Invasiveness
For the patient, the question "How much do I suffer?" remains crucial when it comes to dental implant therapy. Expectations have evolved while surgical techniques and the "hardware" have become more and more refined and sophisticated. Bilal Al-Nawas welcomes the trend towards smaller implants and observes the increasing importance of biomaterials.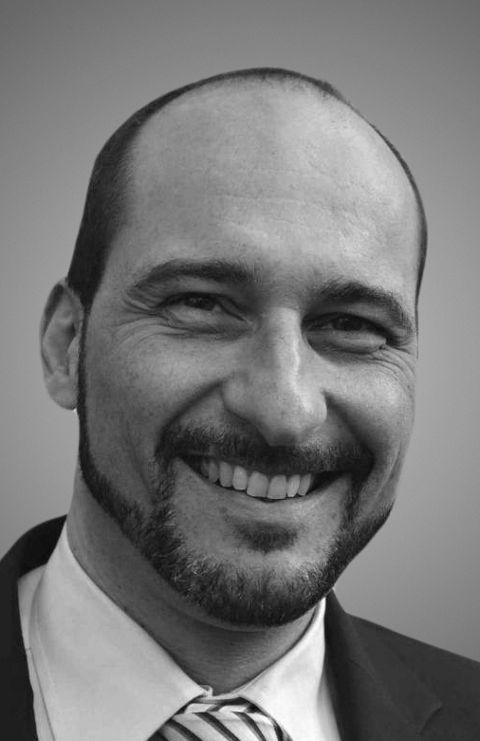 Bilal Al-Nawas
Professor Dr. med. Dr. med. dent.

Professor Dr. med. Dr. med. dent. Bilal Al-Nawas is a full time Professor and Medical Director at the Department of Oral, Maxillofacial and Plastic Surgery at the J. Gutenberg University of Mainz. He has been an Adjunctive Associate Professor at Kyung Hee University School of Dentistry, Seoul, Korea since 2009. A graduate in dentistry and medicine, Bilal Al-Nawas has been affiliated with the University of Mainz for more than 15 years. His major clinical and scientific focus in dental implantology is on clinical studies and basic research. His clinical field of work is compromised patients with risk factors or local bone deficiency, as well as tumor and cleft reconstructions. He has published over 150 publications in peer-reviewed journals: He is a Fellow of the ITI Section Germany, an Education Delegate and a member of the Research Committee. In 2006 & 2010 he was awarded: "Best Teacher at the Medical Faculty". Since 2012 he is speaker of the University Medical Center Focus: BiomaTiCS – Biomaterials, Tissues and Cells. He is President of the International Federation of Dental Anesthesiology Societies (IFDAS) and Secretary General of the German Society of Implantalogy (DGI).

Urs Belser on the future of implant dentistry
Basel is a hotspot for art and architecture, and dentistry is a kind of art. Switzerland plays an important role in implant dentistry which is constantly evolving towards digitization and has to deal with increasing patient expectations. Urs Belser's hope for the future of our field is that prevention and biological thinking become center stage, with "high-tech" restorative approaches coming into effect at the end of the chain.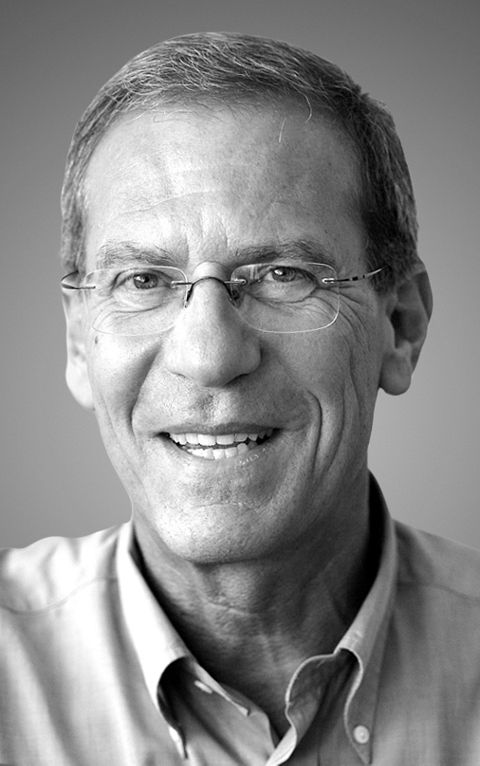 Urs Belser
Prof. 

Prof. Urs Belser graduated from the Dental Institute, Faculty of Medicine, University of Zurich, Switzerland, where he also did postgraduate specialty training in reconstructive dental medicine (board-certified specialist). At the University of Zurich (Chairman: Prof. Dr. Peter Schaerer, M.S.), he was Assistant Professor and then Senior Lecturer at the Department of Fixed Prosthodontics and Dental Materials from 1976 to 1980. He was a visiting assistant professor (1980-1982) in the Departments of Oral Biology (Chairman: Prof. Dr. A.G. Hannam) and Clinical Dental Sciences (Chairman: Prof. Dr. W. A. Richter), Faculty of Dentistry, University of British Columbia (Canada). Between 1983 and 2012, he was Professor and Chairman of the Department of Fixed Prosthodontics and Occlusion at the University of Geneva School of Dental Medicine and President of the Swiss Association of Prosthetic Dentistry from 1984 to 1988. In 2002: he received the Scientific Research Award of the Greater New York Academy of Prosthodontics. He was President of the European Association of Prosthodontics (EPA) from 2002 to 2003. In 2006 he was a visiting professor at Harvard University, School of Dental Medicine (Boston, USA), Department of Restorative Dentistry and Biomaterials Sciences (Prof. Dr. H. P. Weber). From 2005 to 2009, he was President of the School of Dental Medicine, University of Geneva. Since November 2012 he has been a guest professor at the Department of Oral Surgery and Stomatology (Prof. Dr. D. Buser), and Department of Fixed Prosthodontics (Prof. Dr. U. Braegger), School of Dental Medicine, University of Bern. In April 2013, he was made an Honorary Fellow of the ITI and Editor-in-Chief of the ITI's Forum Implantologicum. In November 2014, he received Honorary Membership and Lecturer of the Year Award from the American College of Prosthodontics (ACP). His research activities in the fields of implant dentistry focus on esthetics and the latest developments in the field of CAD/CAM technology and high performance dental ceramics, as well as on adhesive reconstructive dental medicine.
German Gallucci on digital dentistry
German Gallucci states that digital dentistry is here to stay and that this technology can and should be used by every dental practicioner. It doesn't change biologics but it changes the way things are done and shared in the team, providing more information and thus more possibilities of intervention, more safety and more patient involvement.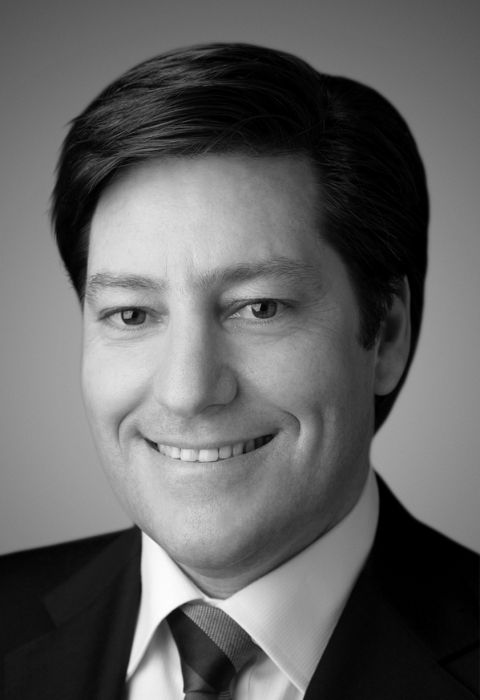 German Gallucci
Dr.

Dr. German Gallucci is the Chair of the Department of Restorative Dentistry and Biomaterials Sciences at Harvard School of Dental Medicine. He obtained his Doctorate in Dental Medicine at the department of Prosthodontics, School of Dental Medicine at the University of Geneva, Switzerland. Dr. Gallucci is active in clinical research related to implant prosthodontics and digital dentistry. His work has been published in international peer-reviewed journals and he is on the editorial board of several scientific dental journals. Dr. Gallucci participates as an invited lecturer in international and national conferences and congresses. He is an ITI Fellow and an active member of the Academy of Osseointegration, European Academy of Osseointegration, Greater New York Academy of Prosthodontics, and International Academy of Dental Research.

Charlotte Stilwell on edentulous patient treatment

Nowadays, people are older when the need for dental restoration becomes acute, compared to past decades. Charlotte Stilwell emphasizes that good oral function is a human right and dentists have to obtain and develop the skills necessary to maintain and restore this essential quality of life in the most appropriate way.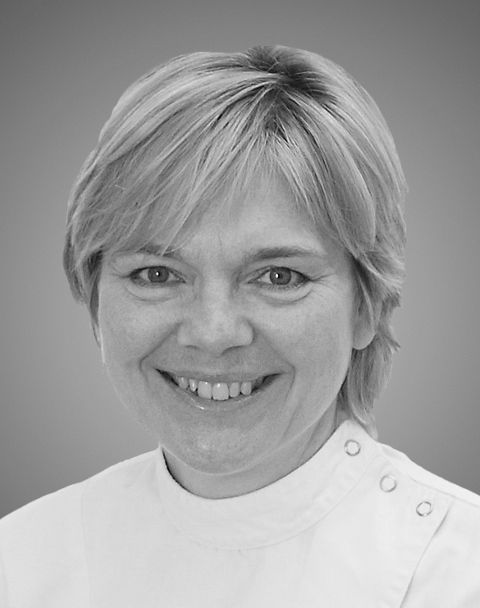 Charlotte Stilwell

Charlotte Stilwell is a specialist in prosthodontics. She qualified from the Royal Dental College in Copenhagen in 1983 and moved to London to pursue her interest in removable prosthodontics. After five years of post-graduate training in the Prosthetic Department, Royal London Hospital Dental School she practiced for nine years in general practice in West Wickham, Kent. In 1997 she took up her current practice position as a referral specialist at a multi-disciplinary Harley Street Dental Clinic in London. Charlotte has an interest in both conventional and implant prosthodontics and management of occlusion and over the past 20 years she has lectured and published articles in all of these areas. Charlotte is a lecturer at the Division of Gerodontology and Removable Prosthodontics, University of Geneva and examiner for the Royal College of Surgeons Edinburgh. She is also a Fellow of the International Team for Implantology, Member of the ITI Education Committee and a Senior Editor for the ITI Online Academy.