Dear Customer,

With more than one third of the world's population now locked down, the coronavirus pandemic is having a profound effect on us all, both privately and professionally. Many dental practices have either had to shut down completely or are restricted to emergency procedures only. In countries where dental services can continue, patient visits have dropped. These are indeed very tough times for dental professionals and our industry in general. In places where the virus is now peaking, some of our dental colleagues will no doubt have lost acquaintances or even family members. I would like to express our heartfelt sympathy and encouragement to them. We are particularly mindful of those who are battling with disease personally - both those who have caught the virus and our colleagues in the medical profession, whose courage and devotion are truly remarkable.
Because of the way in which the virus is transmitted, dentists are among those healthcare professionals who are most at risk to infection – so please take good care of yourself and your colleagues. In addition to concerns about practice and lab staff contracting COVID-19, managing through the crisis financially is a big challenge for many of you. Obviously, another main concern is meeting the needs of patients at a time when many are unable to come for treatment.

Our key focus has to be on safety first and doing all we can to protect people, to prevent the disease spreading, and to beat COVID-19 as quickly as possible. The next priority is to look after our businesses and to use this time so that we can offer an even better service when normal life returns.
At the Straumann Group, we have taken a number of initiatives to provide additional help and support to customers at this time. First, we have ensured that all our services and solutions continue to be available wherever possible. We have ample stocks and have been able to adapt production capacity to current demand. Our sales teams and customer services can be reached online or by phone to help you with any requirements or concerns. In addition, our eShop is open round the clock, our warehouse teams are processing orders on time and our Straumann CADCAM services are also operating.
Helping you to get through this crisis is our biggest current focus. One example of how we are doing this is the dedicated online customer portal that we have set up to share information and tips about COVID-19 with you. It also provides opportunities for free best-in-class online education under the motto '#Time for education'; please see www.straumann.com/tfe.
Additionally, we share valuable business insights and recovery plans to help you when things return to normal. Many dental professionals are using the break from normal work to catch up on latest techniques, new treatment solutions etc. – for example remote monitoring, intraoral scanning, and implant immediacy protocols. I am pleased to add that we are offering our Straumann SMART education platform, which is particularly popular with general dentists, free of charge – in addition to a large number of live and archived webinars with global Key Opinion Leaders. On top of this, our academic partner, the ITI, is offering free access to its Online Academy throughout April in addition to other special offers; please consult www.iti.org/academy/iti-at-home.
These are just some of the many things we are doing to support you through the present situation and to help you offer enhanced solutions to your patients as soon as things open up again – which we all hope will be soon.
How long the COVID-19 pandemic will last is uncertain. We are monitoring the situation closely in all of the countries around the world where the Straumann Group is present. and would like to share some encouragement that we have received from our colleagues in Asia, where there are initial signs of dental clinics reopening.
We want you to know we are here for you, so please keep in touch with your Straumann Group representative and don't hesitate to let us know if we can help you. Above all, stay safe and well.
Yours sincerely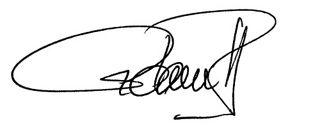 Guillaume Daniellot
CEO Straumann Group