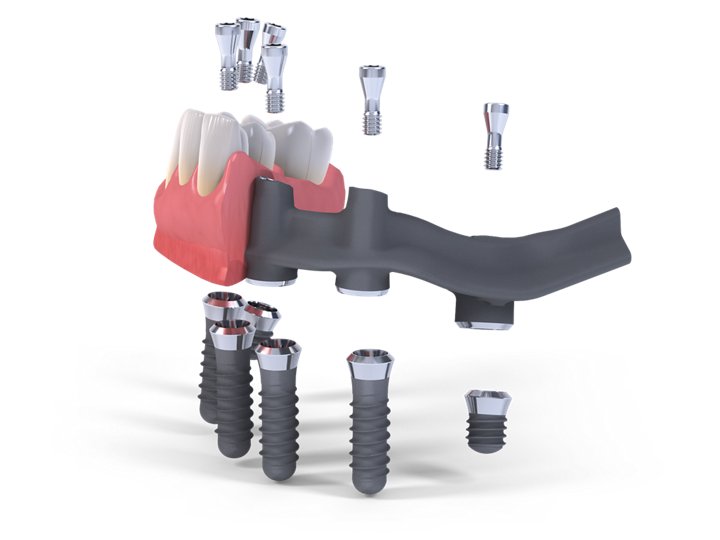 Straumann® Pro Arch
Unparalleled treatment options for fixed full-arch restorations.
Straumann® Pro Arch is our treatment concept for immediate temporary restorations in edentulous patients with limited bone availability. It respects individual patient needs and expectations, offering dental professionals all the implant and prosthetic components needed – at both bone and soft tissue level – to provide a seamless and safe treatment that reduces patient discomfort to a minimum. With our key technologies Roxolid® (reduced invasiveness) and SLActive® (predictability even in compromised patients), you receive a unique combination of strength and healing capacity.
Comfort

Immediate function and esthetics.


Reduced complexity

Reduced complexity by addressing the individual anatomical situation.


Efficiency

Time-saving treatments with the option of immediate temporization.


Evidence

Clinically proven and scientifically backed materials and components.


Stability

Straumann® Bone Level Tapered Implant: Excellent primary stability in soft bone and fresh extraction sockets with a tapered body that adequately compresses the underprepared osteotomy.


Size

Straumann® Standard Plus 4 mm Short Implant: the shortest screw-type implant with internal connection on the market, offering new treatment opportunities for cases with limited bone height where a bone reconstruction prior to implant treatment is not desired.