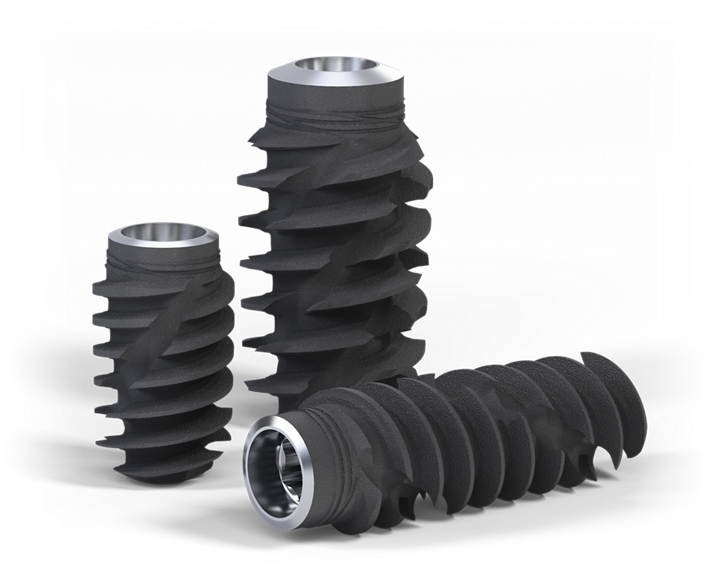 Straumann® BLX, the winning combination of innovative design and surface technology with high-performance material designed for predictable results you can trust.
Dynamic Bone Management

The intelligent implant concept allows for Straumann Dynamic Bone Management and is designed for immediate protocols in all bone types.

Esthetic Ease Concept

Simplified but versatile portfolio, featuring one connection and under-contoured prosthetics to deliver esthetics with ease.

Beyond Immediacy

Designed for immediacy, and also suitable for all other treatment protocols – ranging from immediate to conventional placement and loading – to suit the dentist's preference.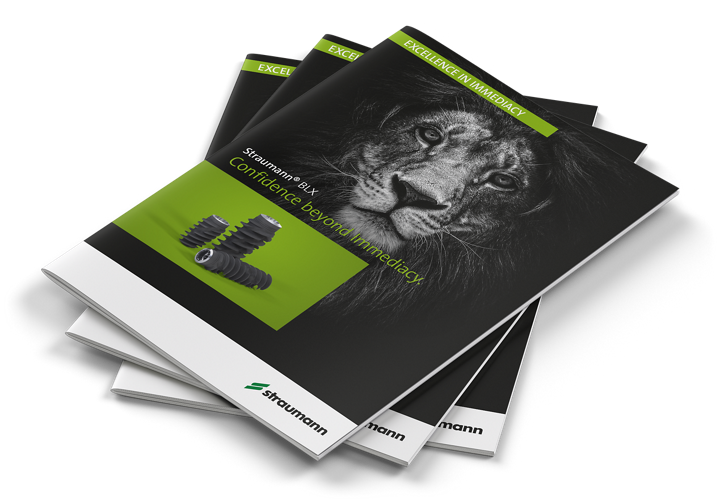 Straumann® BLX Brochure
Sink your teeth into the technical product details of the Straumann® BLX implant system. The strength of its features and benefits will make you want to experience the confidence beyond immediacy right away.
The Straumann® BLX Videos
Anna and the lion
The lion is the hero of our BLX campaign. Anna, the little girl, is the secret star. Anna and the lion represent a story about confidence. But what do a brave little girl and a lion have in common with a leading provider of dental products?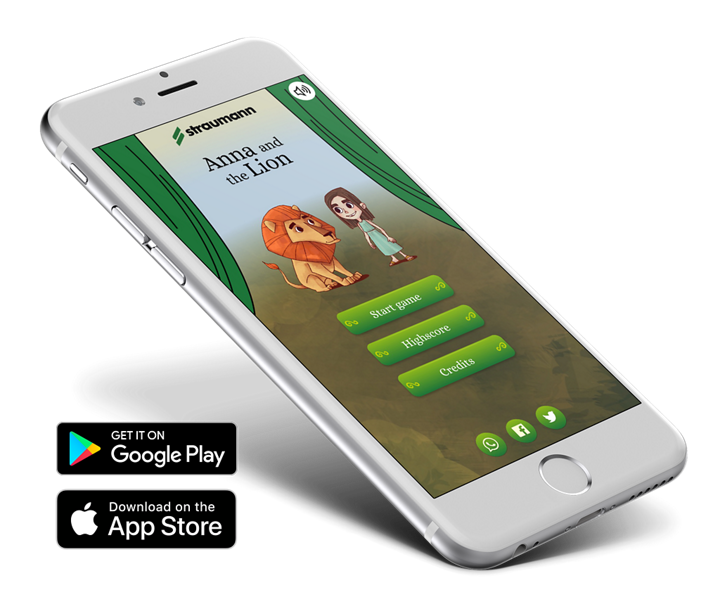 Anna and the lion game
Our two heroes have emerged as part of our Straumann® BLX campaign. "Anna and the Lion" tells a story about courage and trust. Take on the role of the lion, perform daredevil jumps and let Anna lead you out of the arena into freedom.Grow from your experiences, create your own adventure! On your way to freedom you have to face different kinds of challenges. Can you make it out of the circus? Jump in and see how far you can go!

Drakenstein lion park
Straumann has decided to support the Drakenstein Lion Park with regular donations and to adopt a lion. Drakenstein Lion Park was established in 1998 to provide lions in distress with sanctuary, where they could live in safety, free from abuse and exploitation and be treated with the compassion and respect they deserve.