NEODENT® NEOARCH® IMMEDIATE FIXED FULL-ARCH SOLUTION.
The Neodent Implant System offers an optimized solution for immediate fixed treatment protocols in edentulous patients even with severe atrophic maxilla.
Neodent NeoArch allows to significantly improve patient satisfaction and quality of live by immediately restoring function and esthetics.

Immediate function resulting in shorter treatment times

Immediate natural-looking esthetics with versatile restorative options

Immediate peace of mind thanks to a stable foundation
Learn more in NeoArch brochure.
Solutions for all clinical needs
A implant system designed for predictable immediate treatments in all bone types even with different conditions of the residual alveolar bone.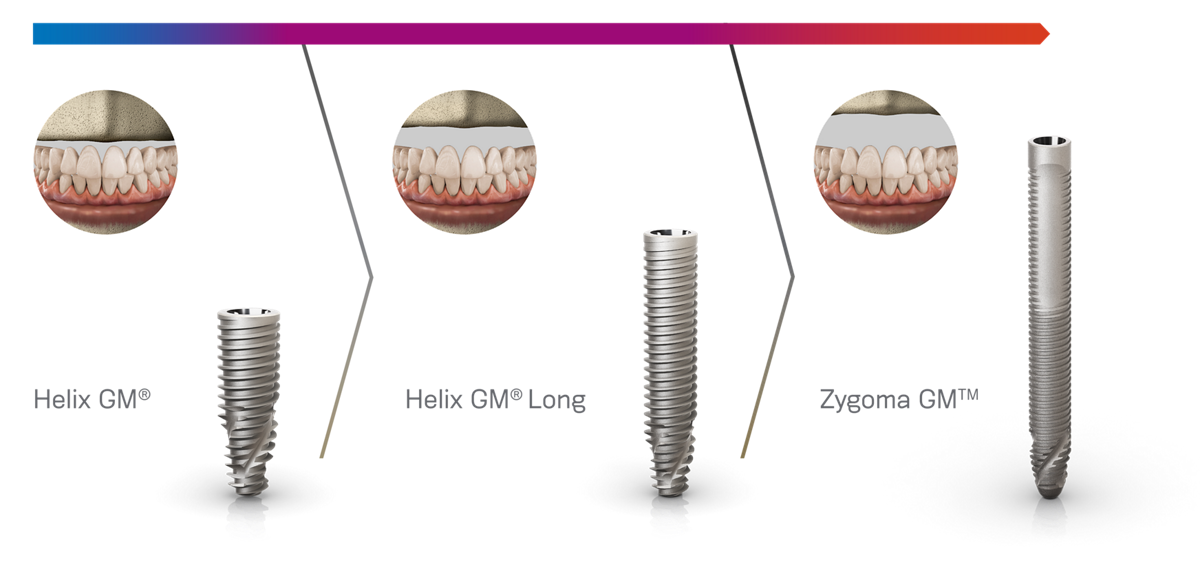 *Zygoma GMTM is coming soon.
Learn more in NeoArch brochure.
The next level of immediate fixed full-arch
1. Angled Mini Conical Abutment: immediate natural-looking esthetics. 
2. Grand Morse connection: 
a stable and strong foundation designed for long term success.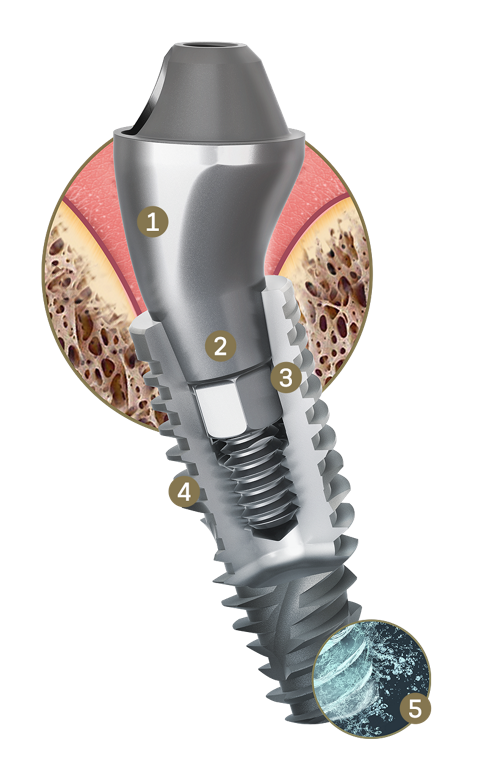 3. One prosthetic connection for all Grand Morse Implants: Ease of use.
4. Helix Grand Morse:
unbeatable versatility.
5. Acqua surface:
high treatment predictability.
Learn more in NeoArch brochure.
Immediate solution in severe atrophic maxilla
Specifically designed  to bring surgical predictability to atrophic maxilla  cases, as a predictable alternative to grafting  procedures.
1. Helix GM® Long
Solution for bicorticalization. 
2. Zygoma GMTM 
Implant for zygomatic anchorage.
*Zygoma GMTM is coming soon.
Learn more in NeoArch brochure.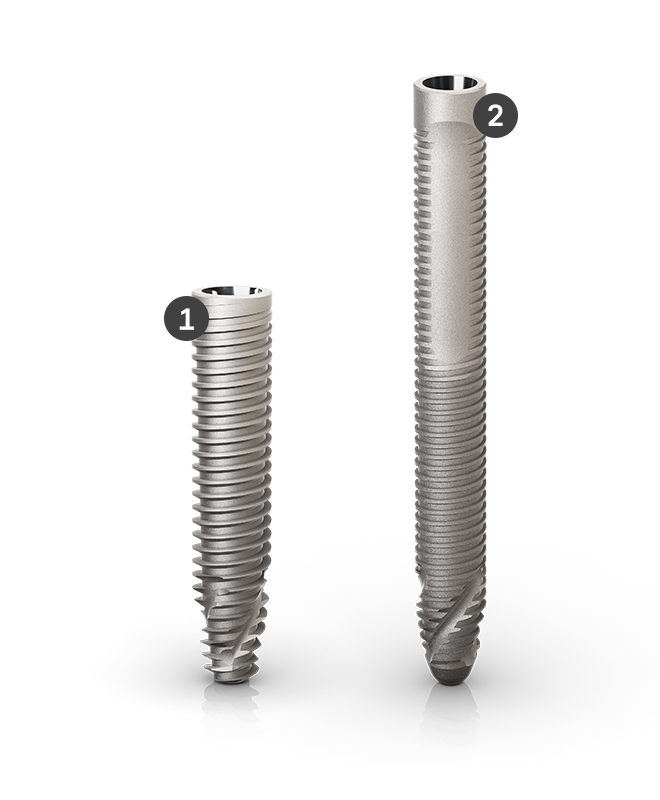 Comprehensive restorative solutions: designed to meet all patient expectations.
Meet patient stability and comfort expectations thanks to comprehensive customized milled frameworks for provisional or final restoration at the abutment level using a broad range of material and any workflows.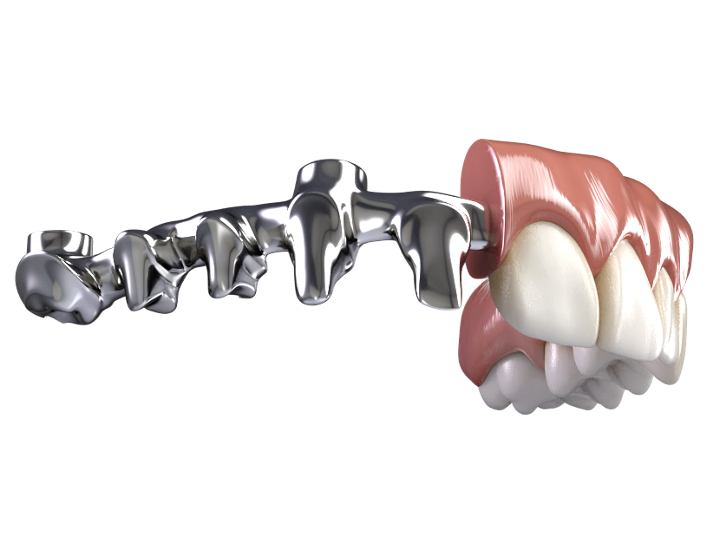 Learn more in NeoArch brochure.
Straumann® CARES®/Createch Medical

Milling center solution
- Provisional fixed prosthesis
- Final fixed prosthesis

Conventional manufacturing solution

- Provisional fixed prosthesis
Mini Conical temporary coping/Mini Conical distal bar coping
- Final fixed prosthesis
One Step Hybrid
Surgical simplicity & predictability
Neodent provides a complete range of products designed to bring simplicity to the dental practice and predictability during the surgeries.
Helix GM®

Helix GM® Long

Zygoma GMTM

GUIDED
SURGERY

Designed for surgical predictability and efficiency (1,2,3)

Full Guided procedure (1,2)

Initial Guided procedure (3)

SURGICAL
KIT CASES

Intuitive and functional surgical kits for more simplicity (1,2,3)

Compact kits (1,2)

Short drills designed to allow less vibration
New lateral direction drill specially designed for avoiding soft tissue damaging (3)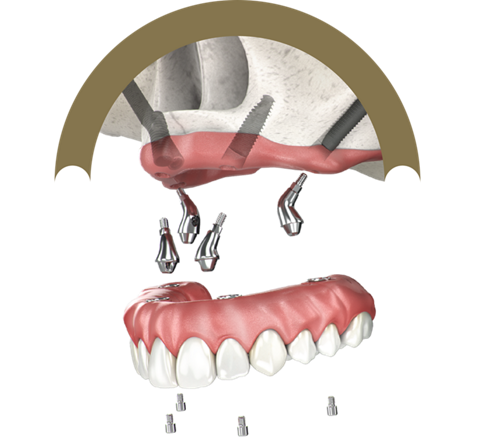 Would you like to buy our products?
Check it out the options available for you on the Neodent eShop!
Find more content on our Download Center.