"What brought us here
won't take us into the future."

Our purpose is to create new smiles. Neodent Transforma is the name of sustainability for Neodent, and was created to accompany our sustainability journey, which is committed to elevating our development and improving the quality of life for all people.
A part of this transformation is related to our global commitments, based on the environment, people, and our governance as a way to guide our business.
Learn about our global commitments
We focus our efforts on advancing oral care to offer innovative solutions that meet the needs of both patients and dentists with quality, safety, and efficacy.
To achieve this goal, in addition to providing quality products, we also believe in the importance of promoting learning and education, and continuously monitoring customer and patient satisfaction. We understand that information and basic care are essential to contribute to the oral health of more people around the world.
Goals
To contribute the access to oral health for the Brazilian population.

To achieve customer satisfaction.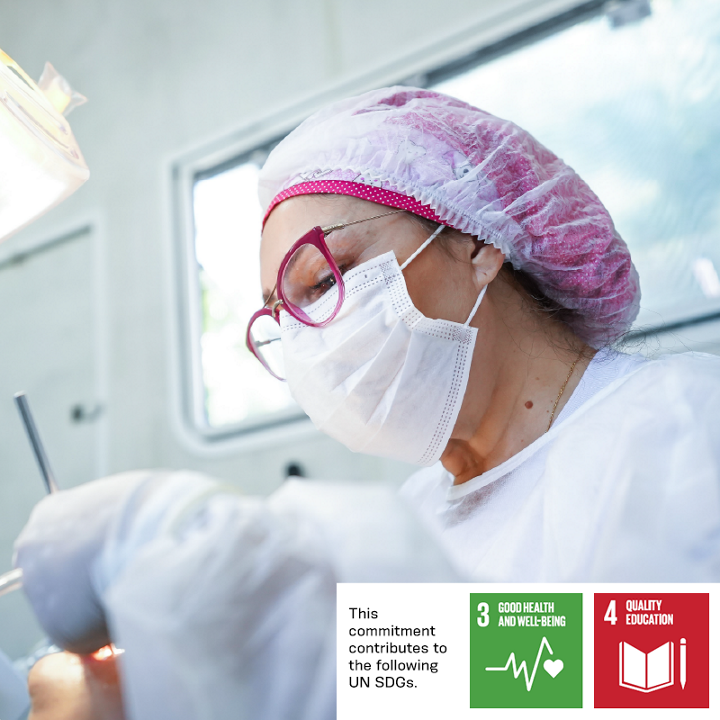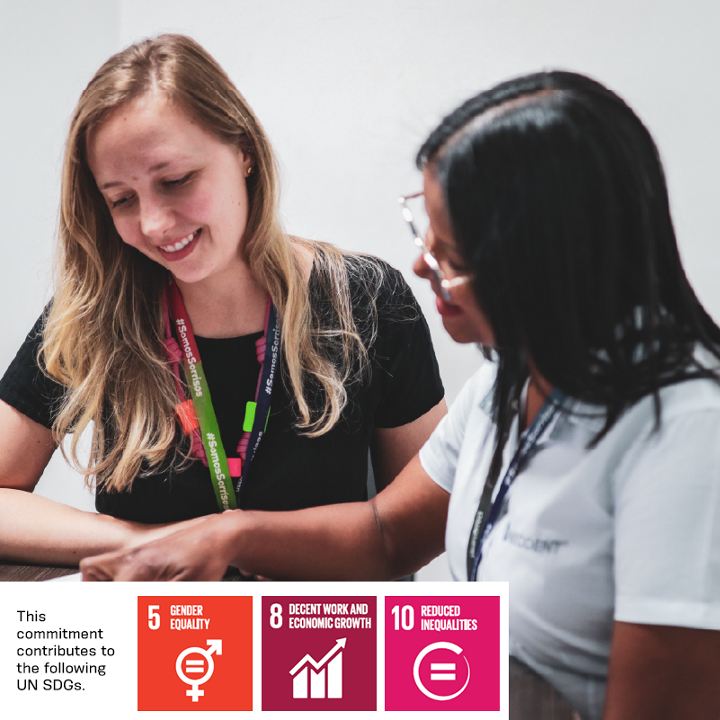 Here, we take pride in our culture, which is deeply rooted in everything we do. The proven positive impact of our culture energizes our individual and collective potential for success and inspires us to create our future.
We invest in our teams through a culture of appreciation that seeks to support them in their professional development journeys. In our internal learning platform, there are already more than 2,000 content pieces available that support us with our passion for learning; and we also encourage our teams to have frequent conversations about performance and development, as this helps us unlock the potential of each of our employees.
Goals
To be a more diverse and inclusive company;

To promote the growth and development of our employees;

To ensure the health and safety of our employees.
In our operations, we seek to protect the environment by minimizing our greenhouse gas emissions, managing our waste, and reducing the use of materials, energy, and water. In addition, we manage our supply chain relationships responsibly, including sustainability concepts in our supplier management.
Goals
To achieve 100% renewable energy in our plants and offices by 2024.

To progressively reduce greenhouse gas (GHG) emissions and achieve Net Zero by 2040.

To minimize the environmental impact of our operations and value chain.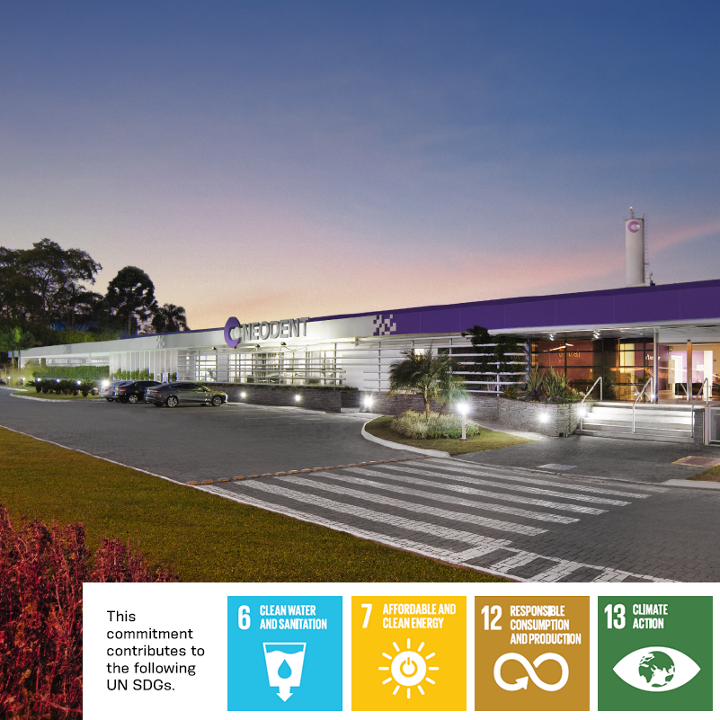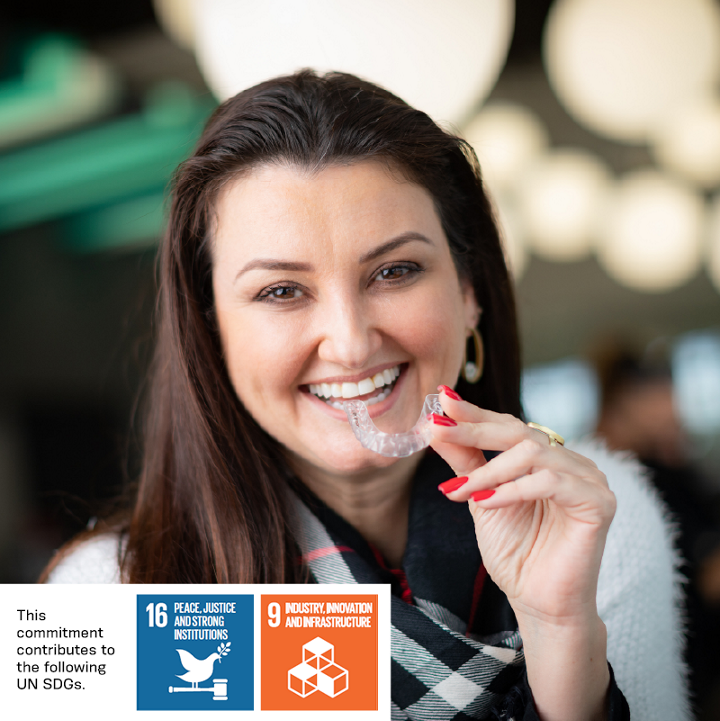 Our dedication to improving people's lives through oral health is also reflected in our commitment to communities. We are attentive to local and global events so that we can act and contribute to the communities where we operate with emergency support social projects, as well as development and promotion of oral health care.
We invest in updating our productions to improve our supply network and standardize all production processes. And in 2022, we continue to expand our facilities, including the Neodent and ClearCorrect factories. As a global company, we aim to be a reference with our ethical approach and good governance, carefully managing our risks and ensuring that all aspects of our business are in compliance with applicable standards and regulations. After all, we believe that acting responsibly is the key to success and that an organization dedicated to supporting commercial compliance contributes to the longevity of our business.
Goals
Ensuring our commitment to ethics and integrity and that quality and ethical standards are maintained.

Being an innovative company in all of our areas of operation.

Contributing to the development of the community surrounding our factories through training and education of community members, creating more opportunities and well-being.

Since 2015, the Straumann Group has been issuing an annual public report to declare financial results, business development, corporate governance, and sustainability initiatives. Some of the actions that you have read on this page, which we promote in our region, are disclosed and contribute to the Straumann Group's efforts worldwide.
Interested in learn more? Check out the links below: