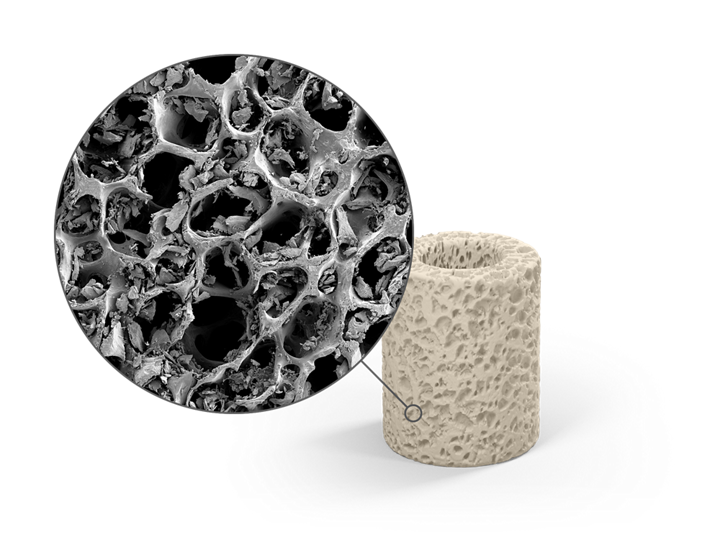 maxgraft® bonering
Mastering immediacy.
Cancellous bone ring
maxgraft® bonering is a pre-fabricated ring of processed allogenic donor bone, which is placed press-fit into a trephine drill-prepared ring bed.
Simultaneous bone augmentation and implant placement
The bone ring technique reduces the entire treatment time by several months when compared to bone blocks, enabling a shorter time-to-teeth and a reduction of the overall treatment costs.
The ring design is ideally suited for the reconstruction of the anatomical shape of the jaw.
The natural structure and composition of maxgraft® provide an excellent scaffold for osseointegration. High porosity and the physiologic content of human collagen account for the excellent osteoconductivity of maxgraft®. The natural bone structure allows complete integration of the implant due to the ingrowth of cells and blood vessels.
The cleaning process (Allotec® process) of maxgraft® products preserves the natural structure of both the mineral phase and the organic phase (collagen). Collagen  attracts endothelial cells and osteoblasts by chemotaxis. This ensures quick incorporation and natural remodeling  of the maxgraft® bonering.
Interconnected pores and rough surface morphology are fundamental to good hydrophilicity. Due to their excellent hydrophilicity, the maxgraft® products absorb liquid quickly. Adhesion of proteins and signaling molecules from the blood further improves the biological properties of maxgraft®.
Clinical experience shows that the maxgraft® bonering has a high volume stability. (Publication in preparation)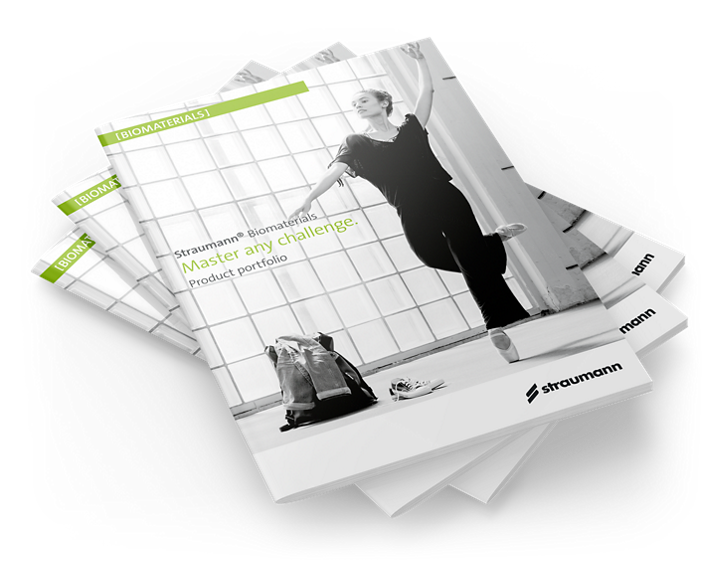 Straumann® Biomaterials
Product portfolio
Learn more about our Biomaterials portfolio.