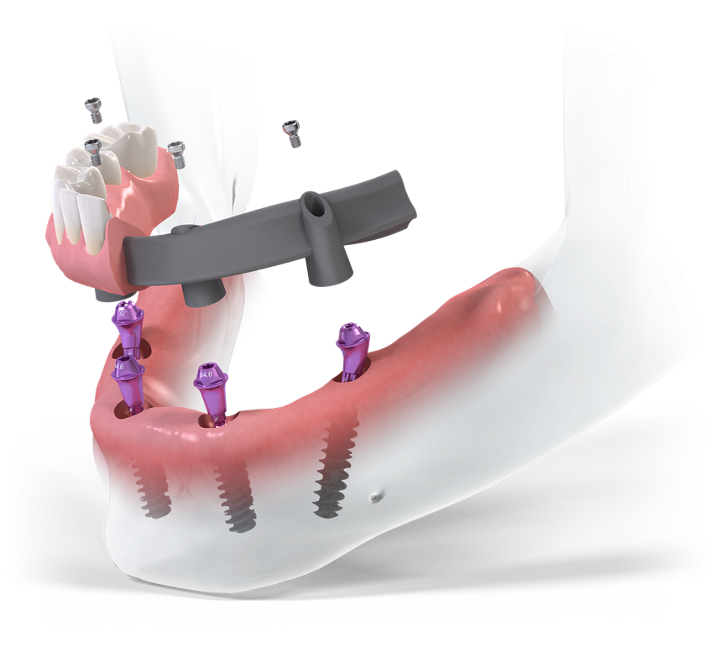 Straumann® Pro Arch
Tailored to fit. Designed to last. 
Straumann® Pro Arch enable personalized treatment protocols for implant-borne fixed full-arch restorations. Leverage the Straumann Dental Implant System combined with the Prosthetics portfolio to treat different clinical situations with predictable outcomes.1-6
Treatment options

Variety of treatment options to address specific indications and different patient's needs.

SLActive® for compromised patients

Peace of mind treating even compromised patients with diabetes, cancer or smokers.

Immediate loading

Reliable primary stability of BLT and BLX implants for immediate loading.

Reduced invasiveness with Roxolid®

Narrow and short implants enable clinicians to preserve the bone and reduce invasive grafting procedures.

Practice growth

Immediate loading offering, patient communication and practice growth tools can support your practice growth.