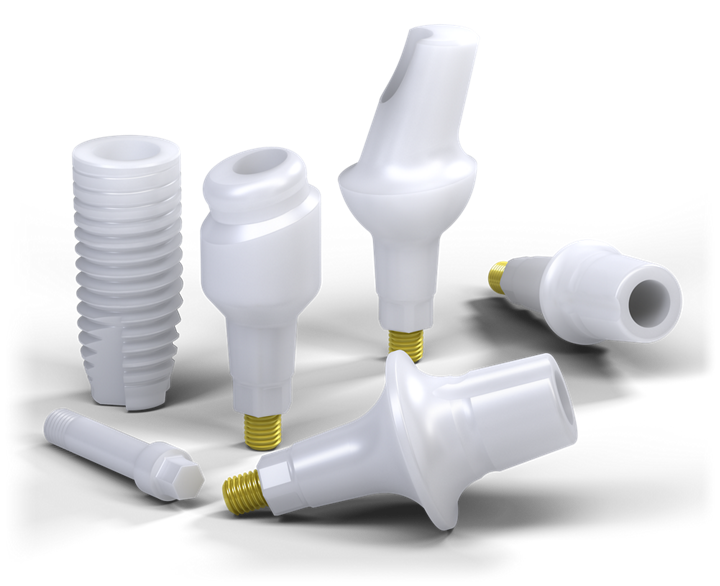 Straumann® SNOW Ceramic Implant System
Discover natural SNOW white.
Come and discover the new Straumann® SNOW Ceramic Implant System. We joined forces with Z-Systems, a Swiss-based international leader in ceramic dental implants with over 60'000 implants placed since 2004. Thanks to this collaboration, your patients will benefit from the only 100 % ceramic 2-piece bone level implant system with an unparalleled range of prosthetic options and a variety of diameters incl. a narrow 3.6-mm-implant.
Outstanding esthetics

100 % ceramic bone level implant system. Metal- and plastic-free.

Unique surface

Zirkolith® material with patented hydrophilic SLM® surface to cover most cases.

Complete choice

Implant available in diamters 3.6 mm*, 4.0 mm and 5.0 mm Wide range of abutments for esthetic results and flexible functionality.