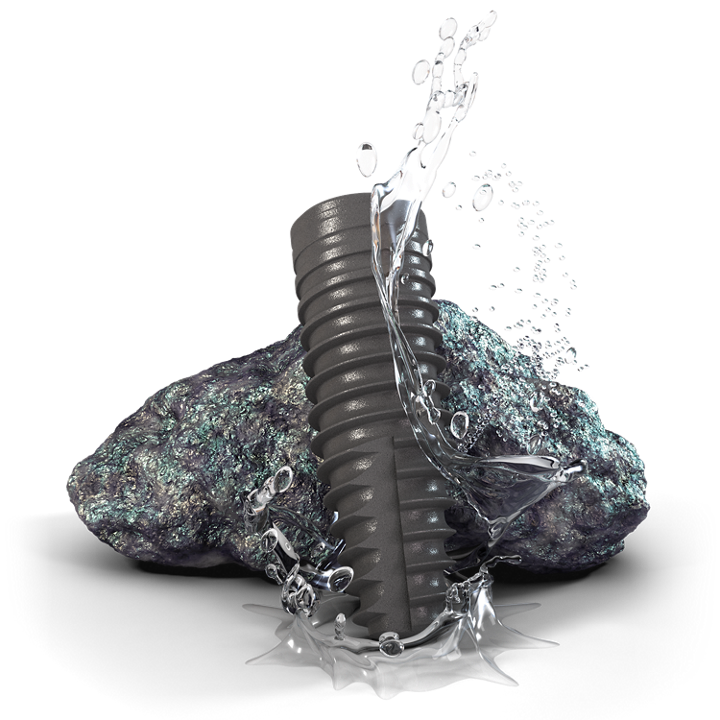 Selected literature
Straumann® Bone Level Tapered implants
The Straumann® Bone Level Tapered Implant offers excellent primary stability in soft bone and fresh extraction sockets. The tapered form adequately compresses the underprepared osteotomy. It also lets you effectively master your patient's limited anatomy such as facial undercut, converging root tips, concave jaw structure or narrow atrophied ridges. 

No guarantee of completeness.

A Comparison of Tapered and Nontapered Implants in the Minipig. Cochran D, Stavropoulos A, Obrecht M, Pippenger B, Dard M. Int J Oral Maxillofac Implants. 2016 Nov/Dec;31(6):1341-1347
Integrative Performance Analysis of a Novel Bone Level Tapered Implant. Dard M, Kuehne S, Obrecht M, Grandin M, Helfenstein J, Pippenger BE. Adv Dent Res. 2016 Mar;28(1):28-33.
Effect of Osteotomy Preparation on Osseointegration of Immediately Loaded, Tapered Dental Implants. Stavropoulos A, Cochran D, Obrecht M, Pippenger BE, Dard M. Adv Dent Res. 2016 Mar;28(1):34-41.