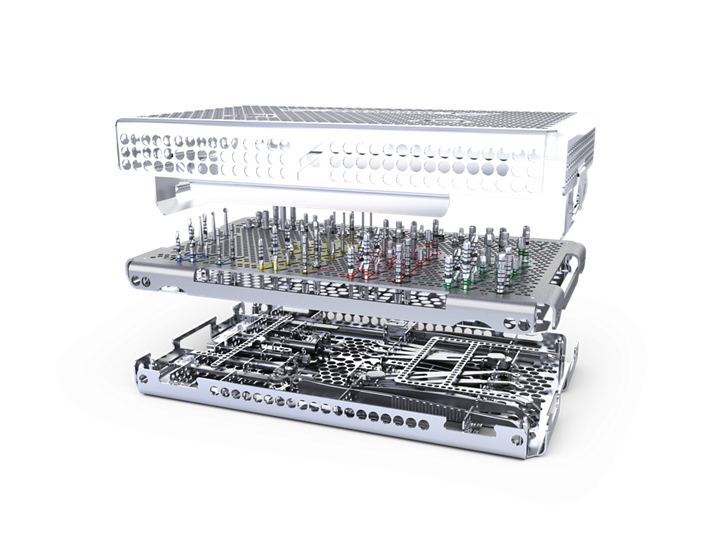 Straumann® ProClean Cassette

Uncompromised hygiene. Ready for action.
The Straumann® ProClean Cassettes are made solely of stainless steel with no aluminum, plastics, silicones or other materials that could degrade due to frequent, intensive machine-based reprocessing cycles.

Whether you are a major hospital, sterile services department or a busy practice, the Straumann® ProClean Cassette will transform your workflow by increasing productivity and efficiency. The ProClean Cassette virtually eliminates labor-intensive manual cleaning – simply put the used instruments back into the cassette during operation and let machines do the rest.
Uncompromised Hygiene

Meets the highest* hygiene requirements of dental practices and hospitals.

Simple Workflow

Simply put the used instruments back into the cassette. Validated, automated reprocessing makes instrument mix-ups a thing of the past.

Increased Productivity

Free up more time for value-added clinical activities.
Straumann collects your information to facilitate the commercial relationship, contact you regarding future product offerings and promotion and all other permissible business purposes. Please see our Privacy Policy for more information.