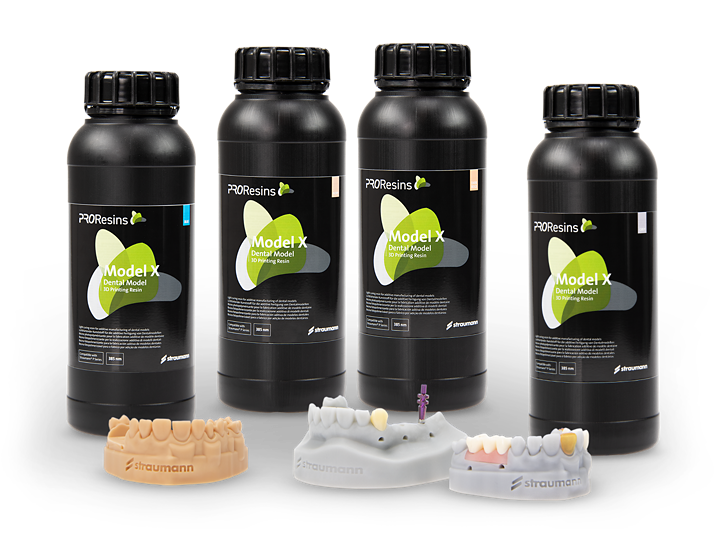 Straumann®
P Series resins
Wide range of Indications
Straumann Quality – Every Time!
P Series resins are part of the Straumann CARES® validated workflow system for repeatable quality and accuracy. Their material properties are built into our P Series print, wash, and cure solutions for plug-and-play, user-friendly performance.
Master model

Ortho model

Gingiva mask

Cast

Custom Impression Tray
Surgical guide

Bite splint

Try in

Crown & bridge for temporary restorations
Newly developed resins for professional performance and high-quality results
HIGHER RESIN STABILITY

Designed to require less mixing and shaking, the new resin was formulated to reduce separation and sedimentation.

 

ACCURACY

Print with precision thanks to the new and improved chemical formulation.

ENHANCED MATTE TEXTURE

The matte surface has been upgraded from previous resins.

 

ULTRA SMOOTH SURFACES

Easy fit of stumps and analogs, produce aligners with less lines.
The PRO Resins Model X library –
made by experts who know their materials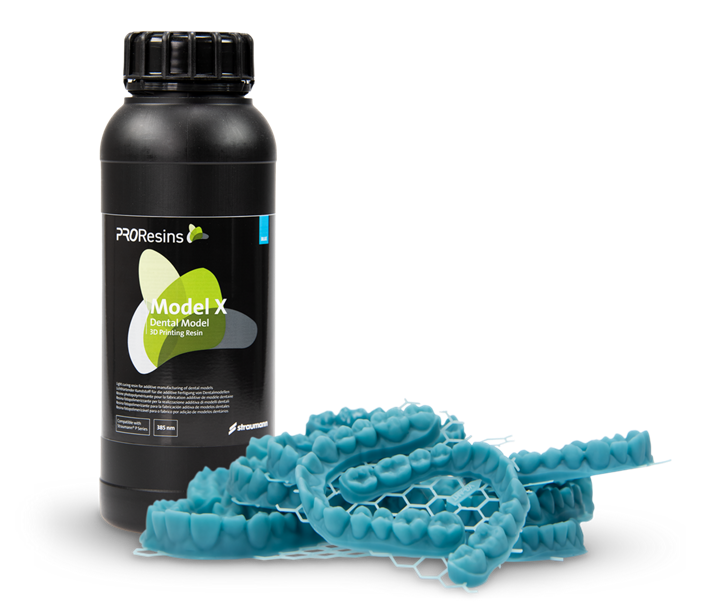 3D printed models for your aligner production
Model X Blue is the raw version of PRO Resins Model X. It's stability and surface quality make it ideal for the mass-production of aligners in an industry-like set-up.
3D printed all-round master models
PRO Resins Model X Dark Beige is designed to be your all-round master model material, for models and dies. Validate your work, create traditional prosthetics or use to communicate patient situations with the classic dark beige color.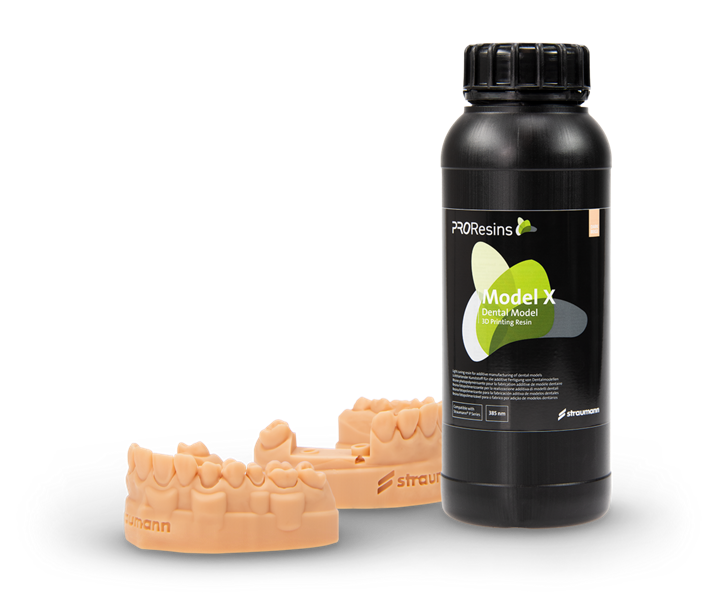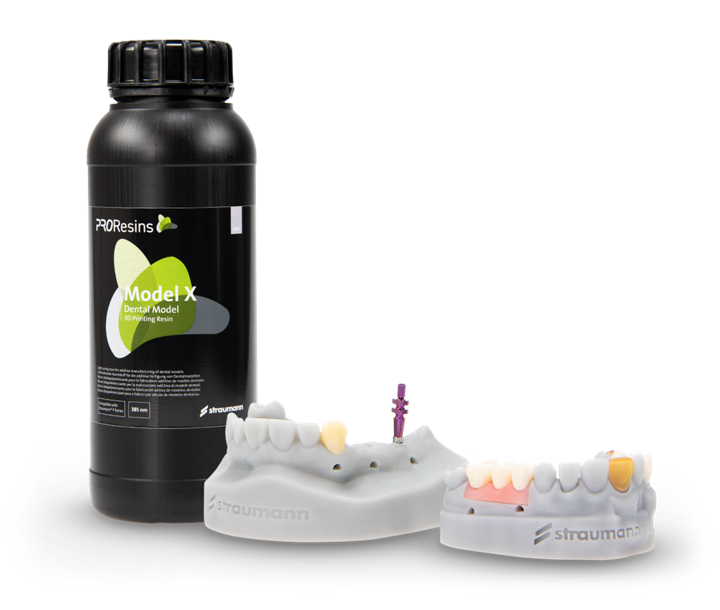 3D printed models to validate your crown
PRO Resins Model X Grey is made for you to validate your crowns and bridges. The grey color offers high-contrast to tooth shades and lets you identify gaps easily.
3D printed models for ceramics works
PRO Resins Model X Ivory - made for building up or characterizing ceramics. The color can blend with the ceramics giving you full control over the esthetics of your crowns.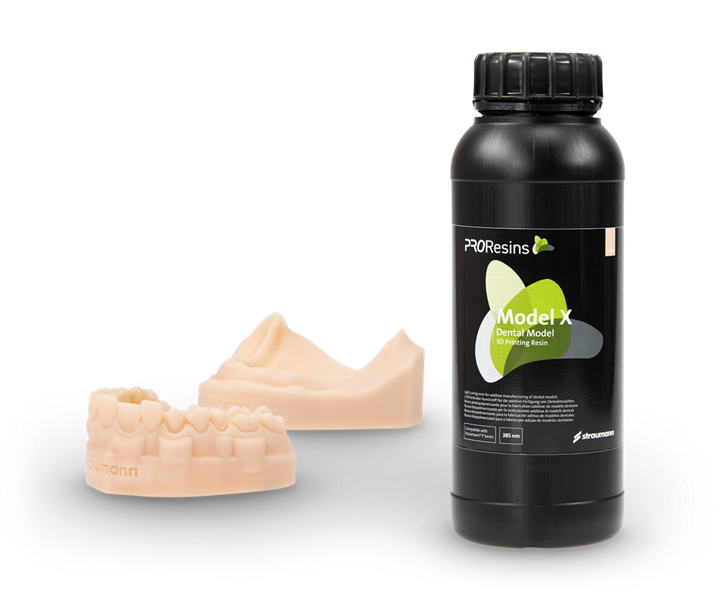 PRO Resins Model X are light curing resins for additive manufacturing of dental models.
Straumann® PRO Resins Model X are optimized to provide full compatibility with the Straumann® P series 3D printers. A winning combination tailored to provide a simplified and validated digital workflow experience. The next generation in 3D printing with the peace of mind that comes with the unrivalled support from a single source provider of digital intraoral scanners, 3D printers and best-in-class resins, the Straumann Group.
Straumann collects your information to facilitate the commercial relationship, contact you regarding future product offerings and promotion and all other permissible business purposes. Please see our Privacy Policy for more information.