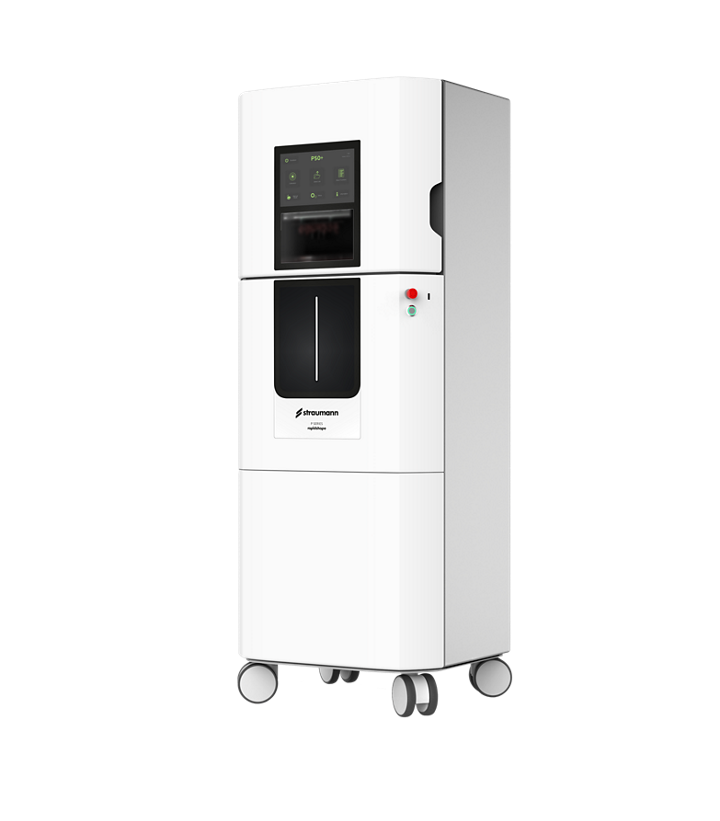 P50+
For 3D printing solutions in professional laboratories.
Designed to meet your productivity needs, the Straumann® P50+ delivers user-friendly convenience with less room for human error. Get the peace of mind that comes with the unrivaled support from a single-source provider of digital solutions from intraoral scanners, 3D printers and resins designed for dental 3D printing.
UNRIVALLED PRODUCTIVITY

Delivers high productivity while maintaining maximum flexibility enabling more manufacturing freedom.

VALIDATED PROCESSES

We test our digital solutions with intelligent connectivity from scan to design and print as one system for reliable quality and accuracy.

EXCELLENT AUTOMATION

Enable high-speed walk-away printing with less room for human error.

OUTSTANDING SPEED

Patented Force Feedback technology increases print speed.

USER FRIENDLY

New intelligent features ensure user friendliness.

PEACE OF MIND

Unrivalled support from a single-source digital solutions supplier.
The P50+
The next generation of 3D printing.
"We're getting really consistent results."
- Brandon Dickerman, CDT

"The automation really appealed to us so we can run prints throughout the day and night."
- Eric Burgio Paramount Dental Studio

P50 + Technical Specifications
Build area: 231x130mm

Native pixel: +/- 30µm

Max part height: 300mm (100mm with ASM)

Resolution: 4K 3840x2160px

Dimensions: (WxHxD): 600x1660x570mm

Control: 10 inch touchscreen

Force Feedback: Yes

Automatic separation unit: Yes

Automatic material refill: Yes

Material identification (RFID): Yes

Resin temperature control: Yes

Auto calibration system: Yes

Glass reservoirs: Yes

Metal build platforms: Yes

Team Viewer inside: Yes
Straumann collects your information to facilitate the commercial relationship, contact you regarding future product offerings and promotion and all other permissible business purposes. Please see our Privacy Policy for more information.