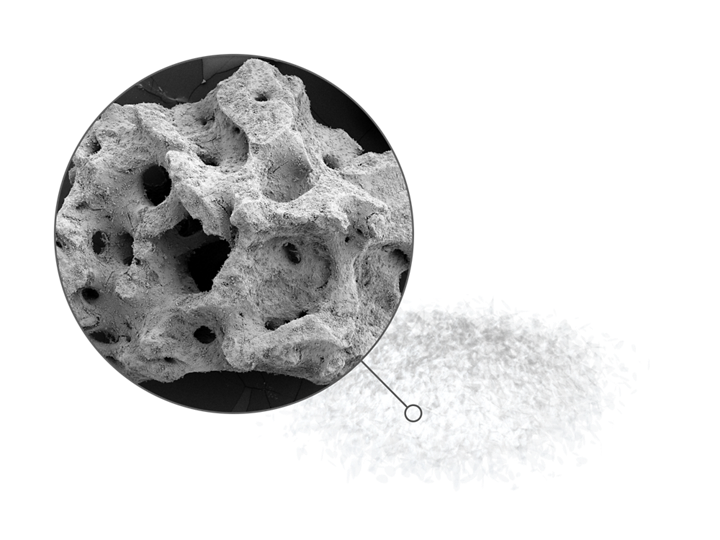 Straumann® cerabone®

The natural bovine bone grafting material.
Straumann® cerabone® provides dependable stability and strength and predictably integrates into newly formed bone ensuring volume maintenance and a strong, long-lasting matrix to support the successful placement of dental implants.
Safety

Safe and sterile xenogenic and phase-pure hydroxyapatite (HA) without organic components.


Biocompatibility

Rough and open porous structure is similar to native human bone, allowing for bone ingrowth and vascular penetration. No foreign body or inflammatory reaction related to phase-pure material.


Hydrophilicity

Excellent hydrophilicity, enabling rapid uptake of saline solution or blood.


Biofunctionality

Fast, controlled and predictable osseointegration. Long-term 3-dimensional graft stability.


Handling

Easy handling as hydrated granules adhere to spatula.
Straumann collects your information to facilitate the commercial relationship, contact you regarding future product offerings and promotion and all other permissible business purposes. Please see our Privacy Policy for more information.