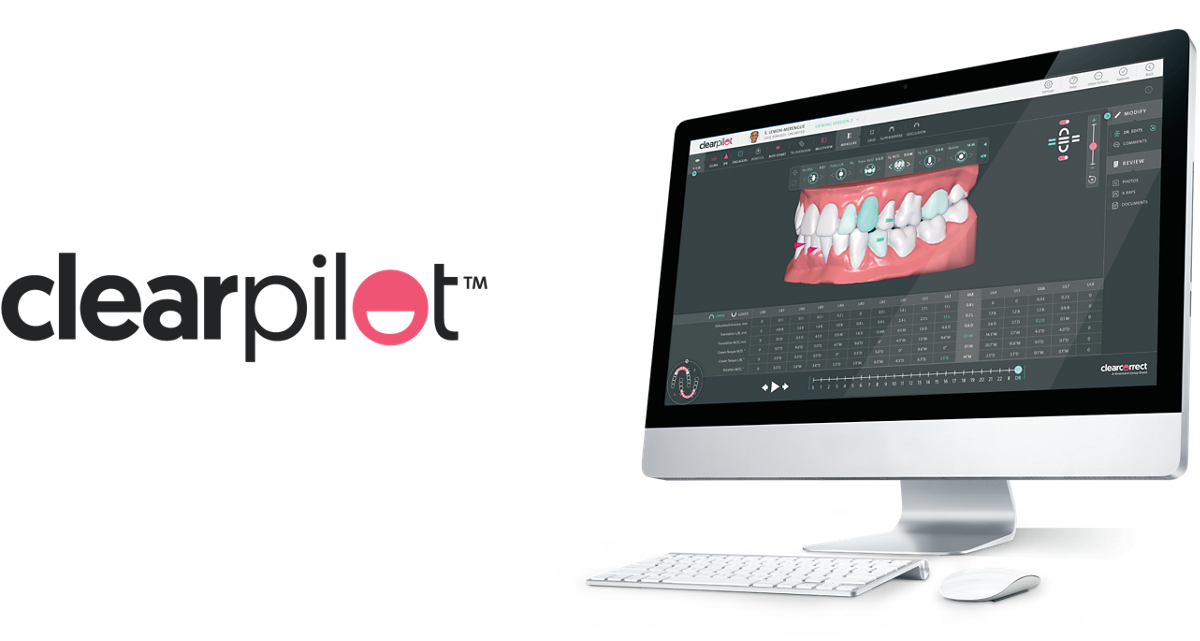 Powerful digital treatment planning.
Customising your treatment outcomes is easy with ClearPilotTM, the intuitive treatment planning tool that gives you control and flexibility, from planning to approval.
ClearPilot lets you see it all: the case details, patient records, original prescription, comment history, and a huge variety of visualization tools, such as superimposition, occlusal heat map, and millimeter grids. With ClearPilot, you and your patients can visualize personalized treatment outcomes, which can help support clinical evaluation, digital treatment planning, and increased patient engagement.
GRID

Cut down on guesswork! The millimeter grid will show you exact measurements of teeth and spaces.

MULTIVIEW

View upper and lower arches in occlusion and independently all at the same time.

SUPERIMPOSE

Compare any step to the starting position of treatment.

OCCLUSION

Need to check on any heavy occusal contacts? We've got the tool just for you.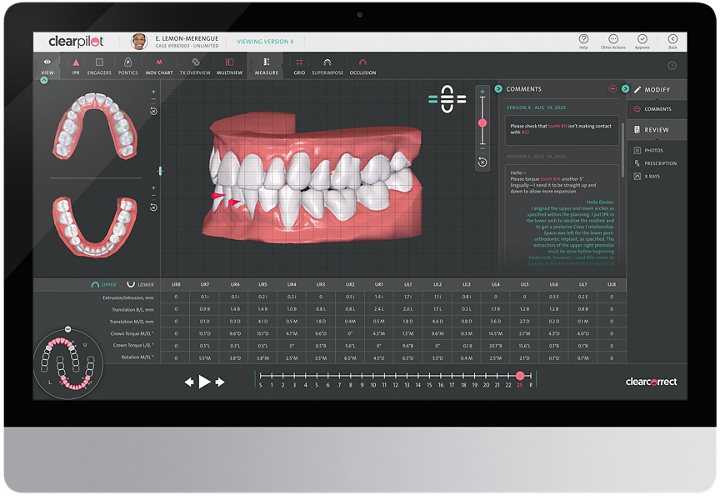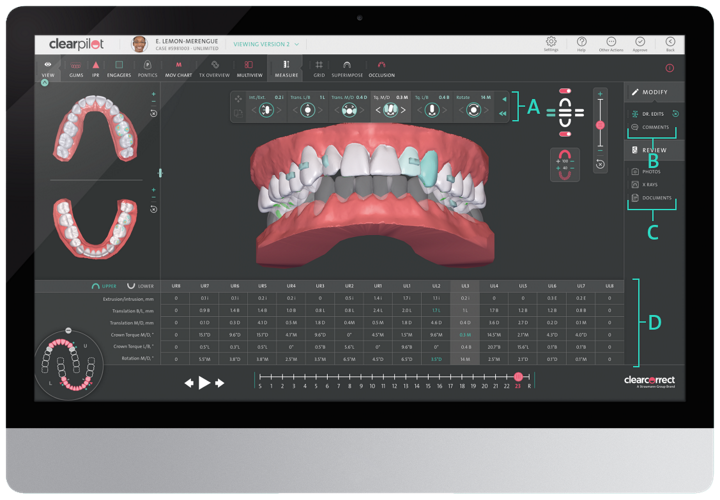 – edit tooth movement directly on the 3D model.

– make comments to your technician and view all comment history.

– see all your records in one place, including photos, x-rays, and prescription.

– see the total movement planned at the end of treatment, as well as movement planned for each step, for each tooth.
At ClearCorrect we're commited to our mission of constantly listening to our clinicians feedback, to continue to improve their experience and provide the tools they need to move their practices forward. The ClearPilot platform is alive, with new features and improvements added regularly, so keep an eye out for the next exciting update!
Not all features shown are available in all markets.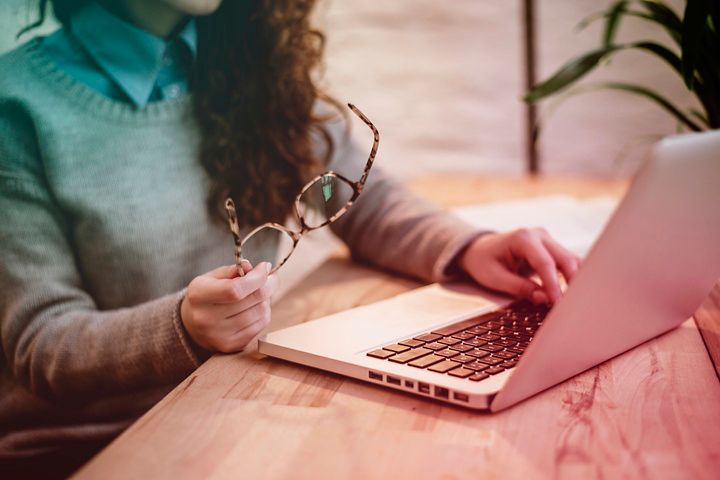 Help Center
Check out our Help Center for more resources, demos, and educational courses.
ClearPilot is a critical part of our digital
ortho treatment planning system
In our mission to deliver more control to clinicians, we've developed a set of tools and partnerships that will take your clear aligner practice to the next level. Choose any scanner to start your case, review and approve it in ClearPilot, and keep tabs on your patient with our partners at Dental Monitoring.
Intraoral Scanners
Use the scanner of your choice for a flexible, integrated, and seamless end-to-end experience for you and your patients.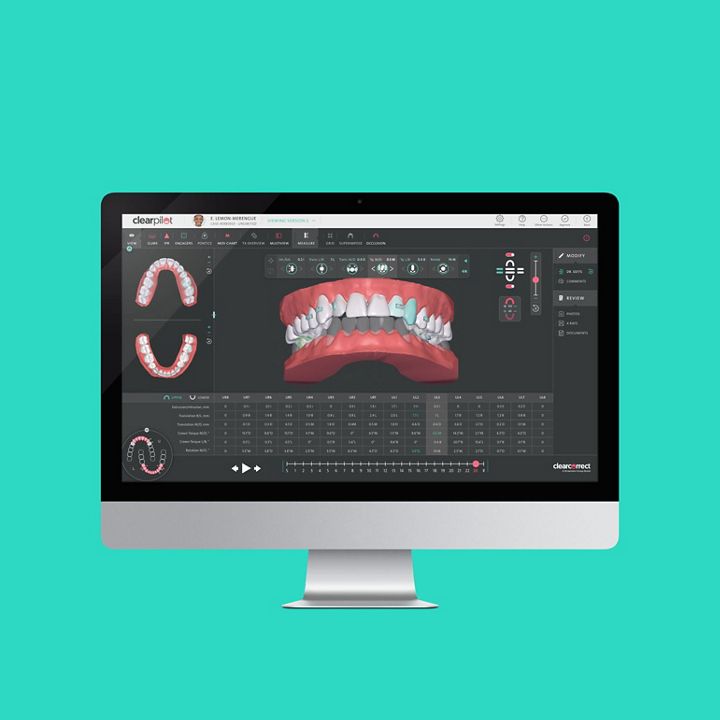 ClearPilot
Customizing your treatment options is easy with ClearPilot, the intuitive treatment planning tool that gives you control and flexibility, from planning to approval.