How it works
The ClearCorrect digital workflow provides you with a flexible, integrated, and seamless end-to-end experience for you and your patients. Our open platform gives you the flexibility to connect with virtually any digital scanning and imaging sources you prefer, including a direct integration with TRIOS, Medit, and Virtuo Vivo.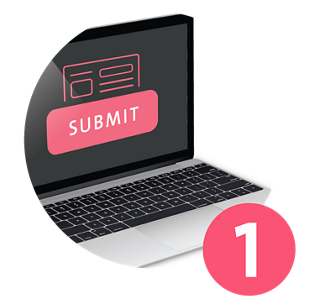 Register as a provider at dr.clearcorrect.com. Once your registration is accepted, submit your first case. We'll need your patient records, including prescription, photos, and dental impressions or scans.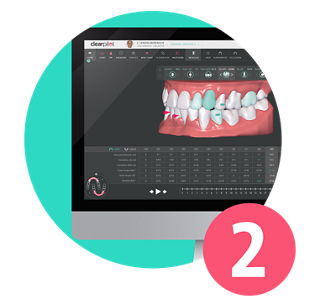 Once we've received all the necessary treatment information, we'll create a treatment setup. When the setup is ready, we'll send you an email, and you can review it on ClearPilotTM.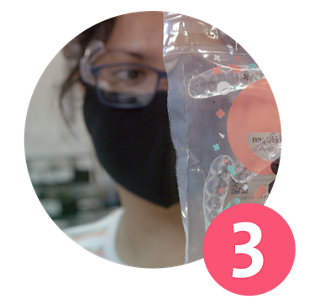 Once you approve the setup, manufacturing begins! We print 3-D models, thermoform our ClearQuartzTM* material onto them, trim, polish, and check for quality before they're ready to ship.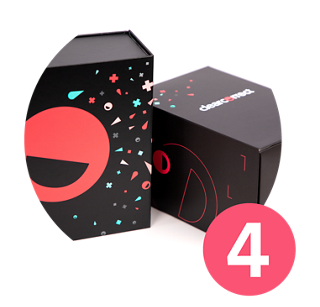 Most of our treatment options ship aligners in phases of no more than 12 steps.
*ClearQuartz is not available in all markets.
Freedom to work the way you want to.
Because we understand that freedom of choice and provider control leads to better outcomes for patients, we offer an intuitive, open digital platform that works easily with almost any digital scanning and imaging device on the market.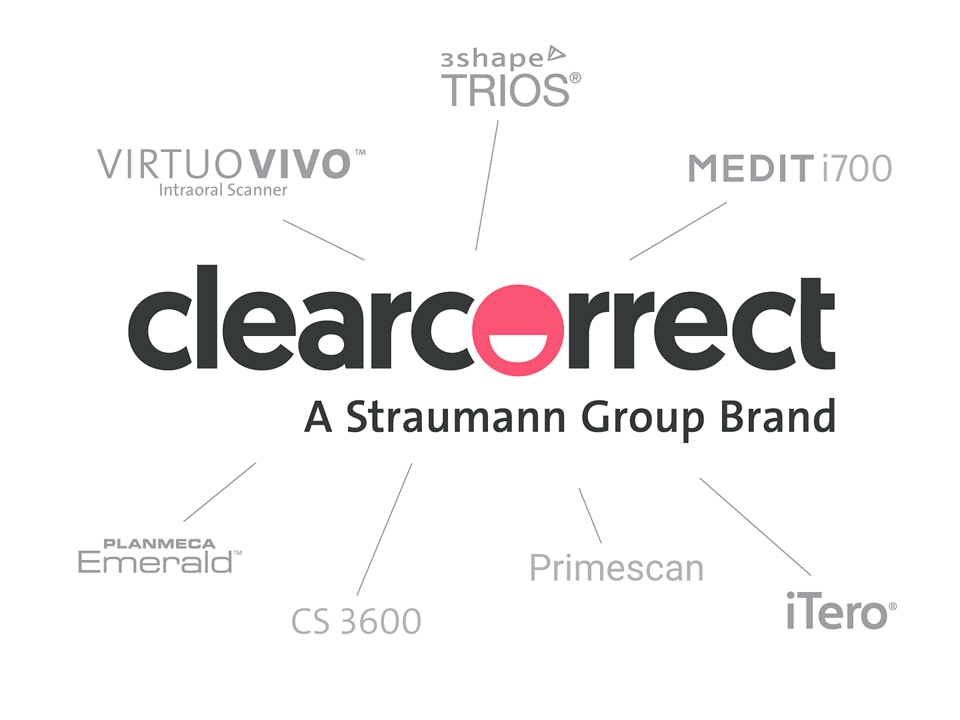 Deeper integration with our partner brands
Primescan is a trademark of Dentsply Sirona. 3Shape TRIOS is a trademark of 3Shape. Planmeca Emerald is a trademark of Planmeca. CS 3600 is a trademark of Carestream Dental. Dental Wings is a trademark of The Straumann Group. iTero is a trademark of Align Technology.
Treatment options to suit any taste
With multiple treatment options to choose from, ClearCorrect gives you the confidence and flexibility to tailor your treatment to the exact needs of your patients.
No setup or cancellation fees
Multiple treatment options to choose from to meet your therapeutic needs
Flexibility to customize aligner wear time, giving you more control