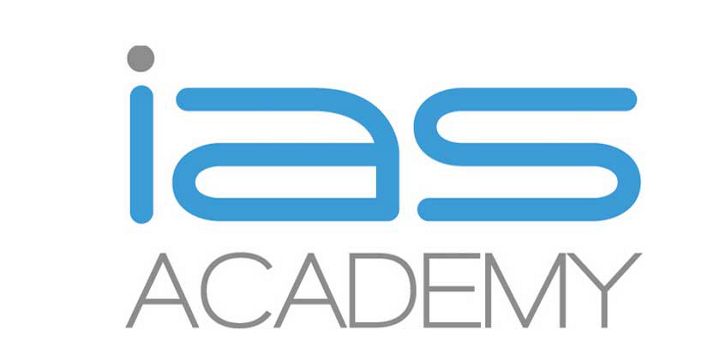 Investment: £291.67 + VAT Our next dates are:
March 4th| Virtual Session on Zoom
May 6th | Virtual Session on Zoom
July 1st | Virtual Session on Zoom
Hands-on courses with IAS Academy 
We have partnered with IAS Academy, the UK's leading GDP Orthodontic training company, to provide you with the best education in orthodontic treatment.
IAS Academy is a UK based, International dental training group providing simple to comprehensive courses focused on orthodontics and restorative dentistry. IAS Academy offers digitally planned training for GDPs with specialist-led mentoring, training and support.
The course is designed in collaboration with dentists and aims to provide all the information and guidance clinicians need to become proficient with the ClearCorrect® aligner system. The remote online learning format means that delegates can progress at their own pace and easily fit their development around practice and home life.
Comprehensive, continuous ortho education
Education is the key to success in orthodontics. That's why we made Ortho Campus, a comprehensive collection of orthodontic tools and curricula for treatment success. Whether you're looking to boost your clinical confidence or build a thriving digital orthodontic practice, Ortho Campus provides you with the ultimate experience in clear aligner education.
Classroom: something for everyone
Webinars, in-person courses, and e-learning resources all start right here in the Ortho Campus Classroom. While in the Classroom, you can build your own custom learning plan by searching our public catalog of educational materials. Whether you're a hygienist or an assistant, a new general dentist or a seasoned orthodontist, you're bound to find something interesting in the Classroom.
ClearCorrect Case Gallery:
Invisible treatment. Undeniable results.
ClearCorrect's Case Gallery is a global library showcasing the breadth of case types that can be successfully treated with ClearCorrect. Here, clinicians can share their cases and successes with other clinicians and interested patients around the world, and get a better understanding of what ClearCorrect can do.
Online help center: 300+ articles ready and waiting
Think of it like a Wiki for orthodontics. The ClearCorrect Online Help Center is a knowledge base with a huge variety of useful articles covering topics ranging from advanced aligner techniques to practice marketing. With over 300 free articles and counting, the help center is a great place to start if you have a specific question you need answered simply, but thoroughly.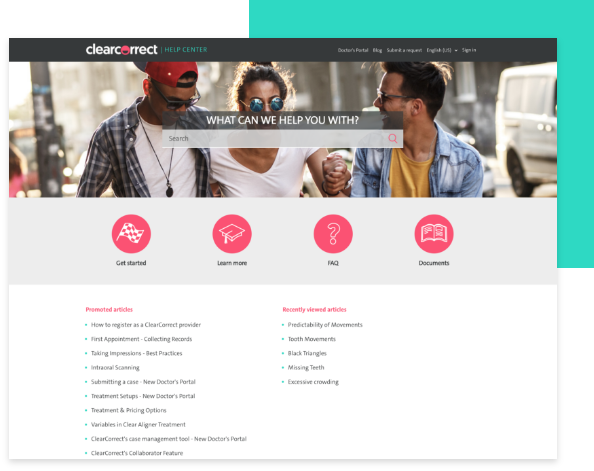 Extend your ortho team with mentoring and collaborating
We work with regional partners to help make the ClearCorrect experience the best it can be—for both you and your patients. If you ever need help with a case, or just want a second opinion, we have mentoring and collaboration tools and services available to get your cases on track and keep them there.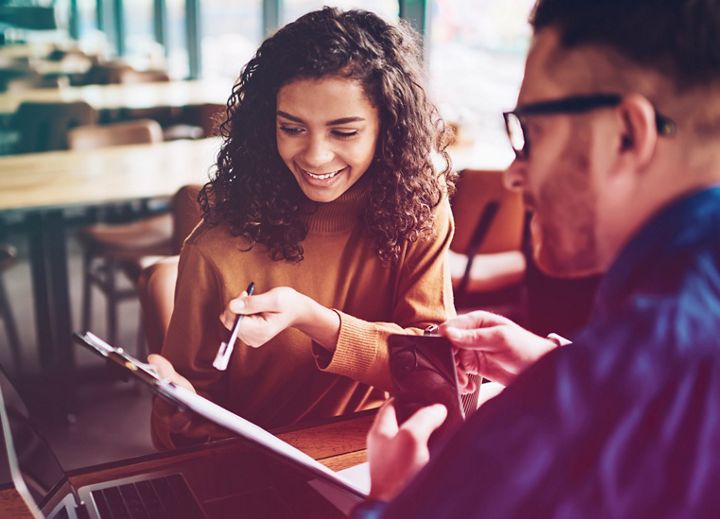 ClearCorrect Mentoring services will pair you with a veteran orthodontist to teach you all the tips and techniques you need to succeed.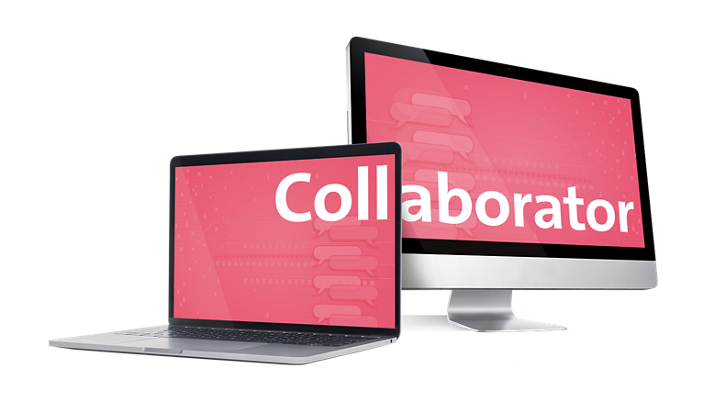 For more robust ortho team work, our collaborator feature in the doctor portal will allow you to share your cases with your team, mentors, or both so that nothing ever falls through the cracks.
Just as important: patient education.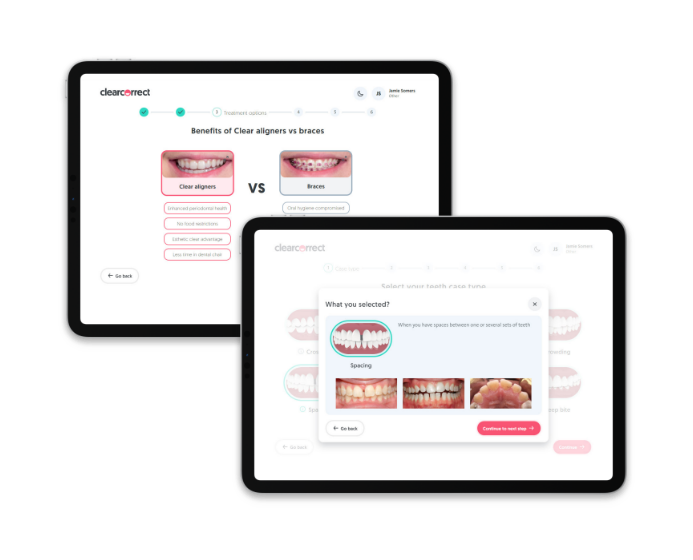 Most clinicians can use a little help in patient conversion. We made the Clinic App to do just that. With patient-friendly talk-tracks on the consequences of various malocclusions, and the benefits of clear aligners, it's a great resource for starting and guiding conversations with patients about their oral health, and how ClearCorrect can help.