"Proven concepts and innovations in periodontal and implant dentistry"
Having pioneered many influential technologies and techniques in its field, Straumann embodies the tradition to advance dental regeneration, restoration and replacement, as well as patient care. Straumann invests considerable resources in the development of innovative products and solutions for the benefit of patients and customers. In this corporate forum, renowned speakers present and discuss the latest innovations in guided bone regeneration and implant concepts, and the long-term evidence and predictability of regeneration in periodontology.
Straumann Corporate Forum - June 7th, 2012
Reconstructive Periodontal Plastic Surgery in the Esthetic Zone.
Straumann Workshop - June 6th, 2012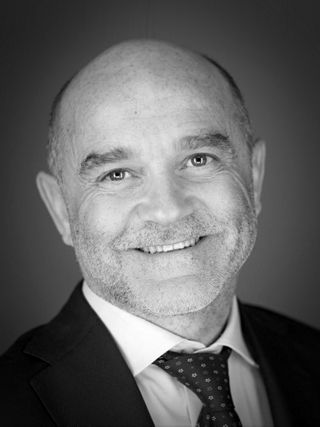 Biography
Prof. Giovanni Zucchelli, Professor of Periodontology at Bologna University, Italy. A widely published scholar and the winner of numerous prizes for research in his field, he holds both a doctorate in Dentistry and a PhD in Medical Biotechnology applied to Dentistry. He is an active member of the European Federation of Periodontology and the Italian Society of Periodontology. Prof. Zucchelli also serves as a member of the Editorial Board of the European Journal of Aesthetic Dentistry and has authored a text book on soft tissue plastic surgery.

Abstract
The need for knowledge and skills in periodontal surgery is growing as the awareness and high esthetic demands of patients increase. This workshop is designed to enhance and develop your skills in periodontal regenerative surgery. The surgical procedures will be taught on swine mandibles and will provide a clear understanding of each procedure. Topics to be covered include: flap design, simplified papilla preservation, application of Enamel Matrix Derivative (Emdogain®), suture and post-operative care. Focus will be obviously given to surgeries in the esthetic zone for the treatment of bony defects as well as gingival recession.