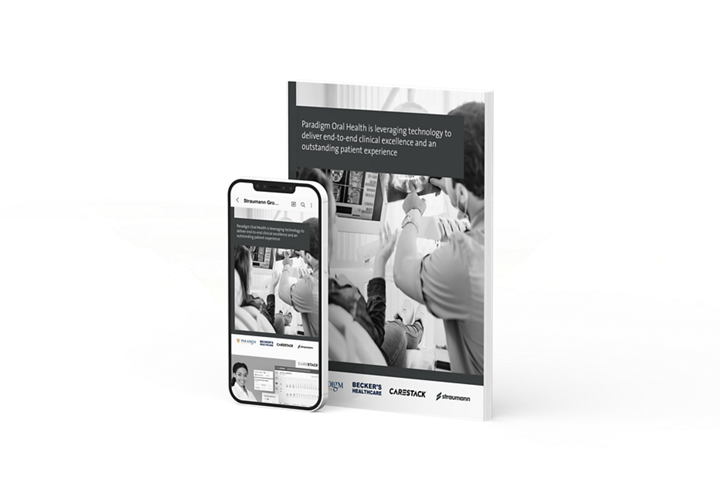 CareStack enables Paradigm Oral Health to achieve clinical excellencE
White Paper, Becker's Health Review in Collaboration with Straumann Group
This paper is published in collaboration with Straumann Group, Becker's Healthcare Hospital Review and Paradigm Oral Health. It presents how technology, and the right Practice Management Software can transform oral surgery management and deliver clinical excellence.
Contributor: Dr. David Rallis, Paradigm Oral Health, Chief Executive Officer
Fill in the form to download the white paper.