Our Trusted & Commercial Partners
Get Ready to BOOST Your Practice!
Neodent's Practice BOOST program provides your practice with a variety of marketing services that go beyond the implant to help you BOOST your practice, support your marketing efforts, and attract new patients.

Practice BOOST is a program developed by the Neodent team that strategically pairs you – our customer – with trusted and vetted Neodent marketing commercial partners that can help solve your most pressing marketing challenges.
Are you struggling to keep up with your social media accounts? Are you striving to find the right patients to increase your case acceptance rate? Is your practice growing, but you can't seem to find the talented, high-performing staff you need to really take off? Or maybe you are overwhelmed or just don't have the time or the staff to help you get your website up and running.
Practice BOOST gives you access to the experts, the tools, and the solutions to fix all the challenges that might be holding you back from getting the BOOST you need – all because you're a Neodent customer.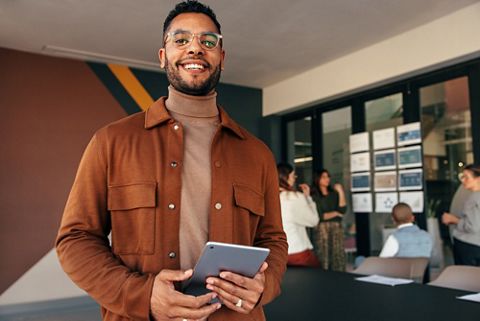 Practice BOOST was developed not only to help customers like you grow your practices. Our goal is to understand and help practices like yours solve marketing and growth challenges that are specific to you.
We've listened to you and heard your top priorities and challenges when it comes to marketing, and we understand your time is valuable. That's why we've strategically selected commercial partners for Project BOOST that provide solutions to some of the biggest marketing challenges facing dental practices today – improving websites, developing social media content, creating custom videos, and providing staff training – all meant to help you attract new patients and increase case acceptance.
We're committed to going beyond the implant for you, and Practice BOOST is part of that commitment.
Getting started is easy! All you have to do is have an initial conversation with your Territory Manager (TM) to discuss your marketing challenges and goals, and they will pair you with the best commercial partner to help you meet your goals. From there, you'll work directly with the marketing expert to strategize, plan, and execute on your vision for the future of your practice.
Connecting you with our experts is a service that we provide to you – our Neodent customer – at no additional charge and is offered to your because you're a Neodent customer. There are no minimum Neodent purchases, no tiers to attain higher levels of assistance, and no restrictions on the number of our commercial partners you can access. And, because you're a Neodent customer, you'll receive preferential pricing from the commercial partner you choose to work with.
This access is not available to practices outside of the Neodent family.
Build your social media presence

Get help creating content

Drive social followers to your website

Better educate your current patients about tooth replacement options using implants

Demystify the dental implant process with easy-to-understand information

Attract and retain experienced staff you need to help your practice grow

Provide comprehensive training to improve staff skills and retention levels

Find more of the "right" patients you need to grow

Increase your case acceptance with implant candidates
Our Trusted & Vented Commercial Partners
We understand that finding the right marketing commercial partners takes time and energy away from what it takes to keep your practice running smoothly. That's why we've done that work for you.
Practice BOOST commercial partners focus on providing digital marketing, video production, and training services for the dental industry. They were chosen not only because of their expertise, but also because of their specific experience in the dental implant industry. There's no need for you to explain the difference between an implant and a denture or how multiple teeth can sometimes be replaced with just one implant. Our commercial partners come ready to hit the ground running.
Benefits of Practice BOOST
We provide the access to our network; you get the BOOST for your practice.
| | |
| --- | --- |
| We connect you with vetted, talented, and trustworthy marketing commercial partners that are based on your needs and goals | You save the time and money it takes to find the right teams to help you create marketing strategies and tools for your practice. |
| We chose our experts not only because of their marketing capabilities, but because of their experience in the dental industry. | You save the time and money it takes to educate marketers about what you do and the challenges you face. |
| You tell us what kind of help you need. | You remain the decision maker about where you want to focus your marketing efforts. |
| Our commercial partners provide the most up-to-date access to current and evolving marketing tools and tactics. | You don't have to worry about the "next great thing" or invest in expensive marketing equipment or software. |
| You don't have to start from scratch. | Your current marketing efforts can be enhanced and sharpened to help increase case acceptance, reach the patients you want to reach, and attract and retain high-performing staff. |
| You remain part of the creative process. | Content is unique to your practice and your staff becomes better versed in marketing tools and tactics. |
Ready for your BOOST?

Get started today by contacting your Territory Manager to talk about your marketing goals and challenges.

Straumann collects your information to facilitate the commercial relationship, contact you regarding future product offerings and promotion and all other permissible business purposes. Please see our Privacy Policy for more information.