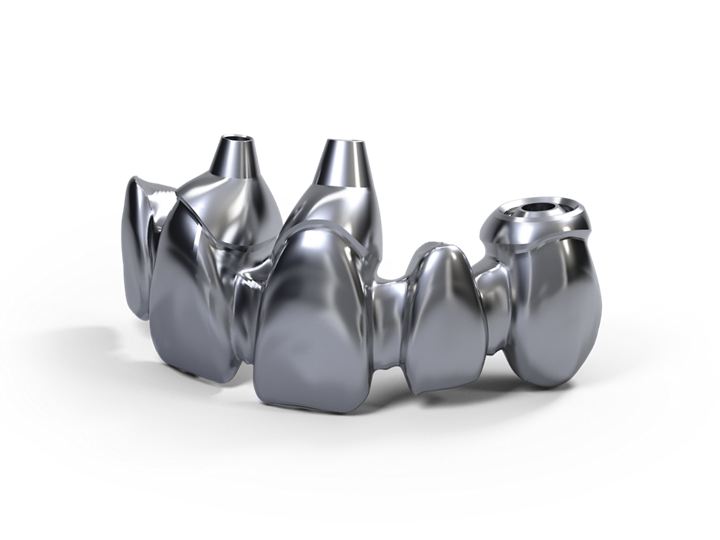 Straumann® CARES® Screw-retained Bridge   

An excellent screw-retained solution for challenging situations.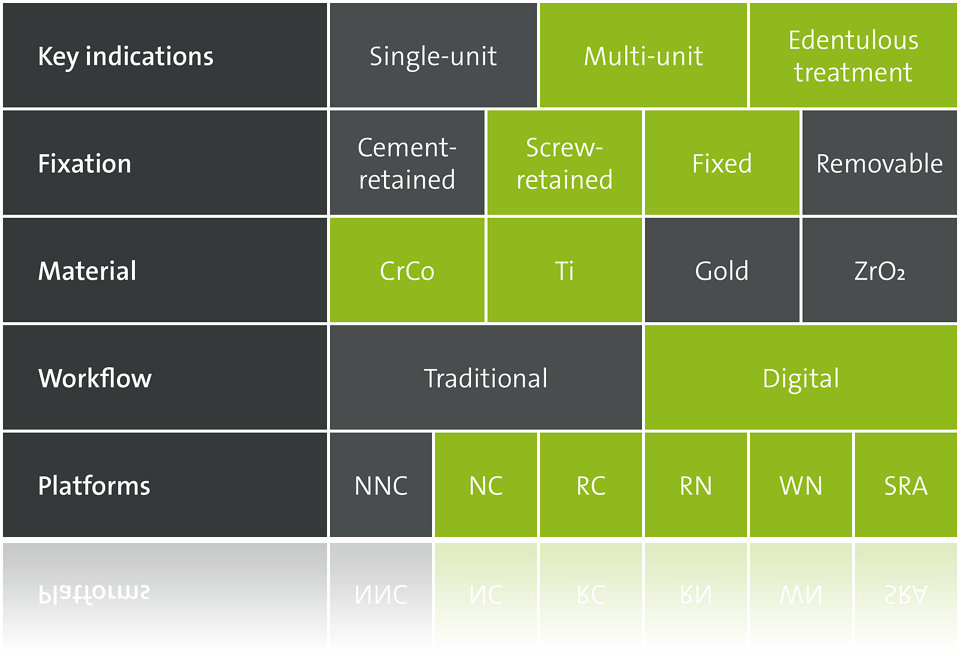 Efficiency

No additional abutment required, reducing complexity and costs.


Reliability

No cementing,  may reduce risk of complications due to residual cement.


Handling

The framework can easily be unscrewed for maintenance if necessary.

Flexibility

Placement on 2 to 16 interfaces, for tissue level and bone level implant platforms, or combinations.

Quality

Delivered with machine-smoothed surface.