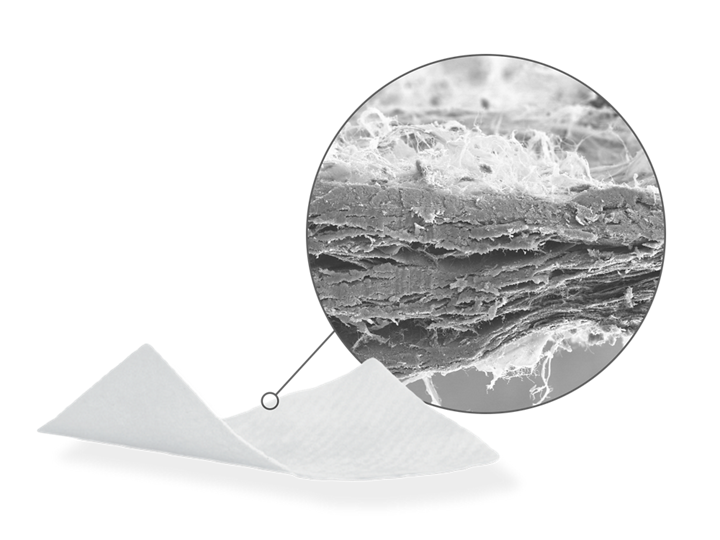 Straumann® Membrane Plus 
Mastering predictability.
Durable collagen membrane from bovine tendon
Made from bovine tendon collagen, one of the purest forms of collagen, Straumann® Membrane Plus is a durable and long-lasting barrier membrane.5,7,8,9
It enhances graft stabilization and bone growth by providing soft tissue support3 and space maintenance4 over a predictable time-frame. Thanks to the cross-linked structure, even if Membrane Plus is left exposed, its performance remains reliable.8
Meticulously manufactured from bovine tendon collagen in one of its purest forms, Membrane Plus is biocompatible, cross-linked for predictable resorption rates, and delivered sterile.
Protects the graft area from unwanted soft tissue infiltration during the initial phase of healing.1,8,9 Predictably resorbs after 6 months, eliminating the need for a second-stage procedure to remove the membrane.2,10 

Not side-specific, enabling easy placement.6

Rigid yet thin membrane (0.3 mm). 

Molds to site even with minimal hydration.2

High tensile strength (≥40.0N).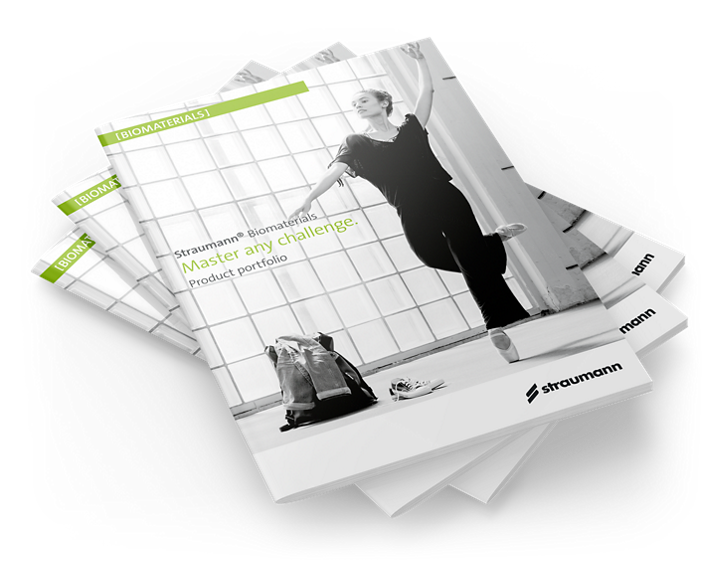 More information
Learn more about Straumann® Membrane Plus and our Biomaterials portfolio.