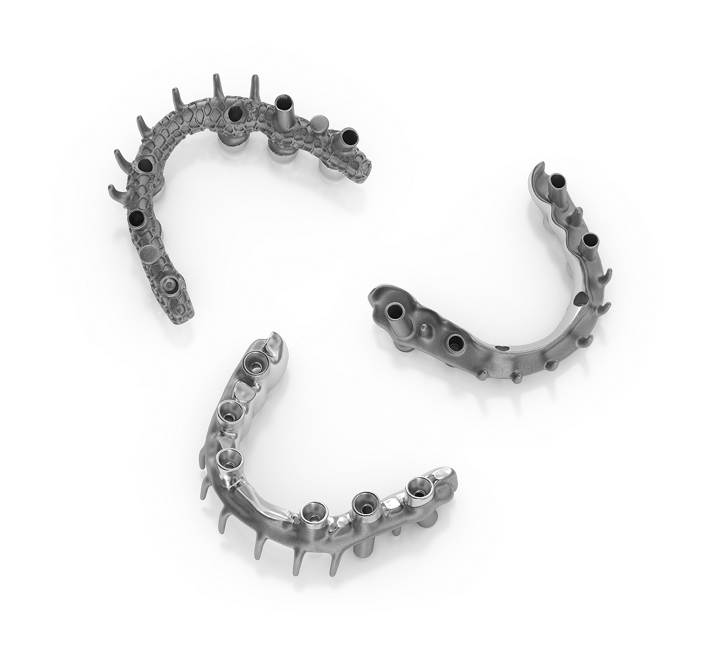 Simeda® Additive 


Greater freedom of design without any compromise on strength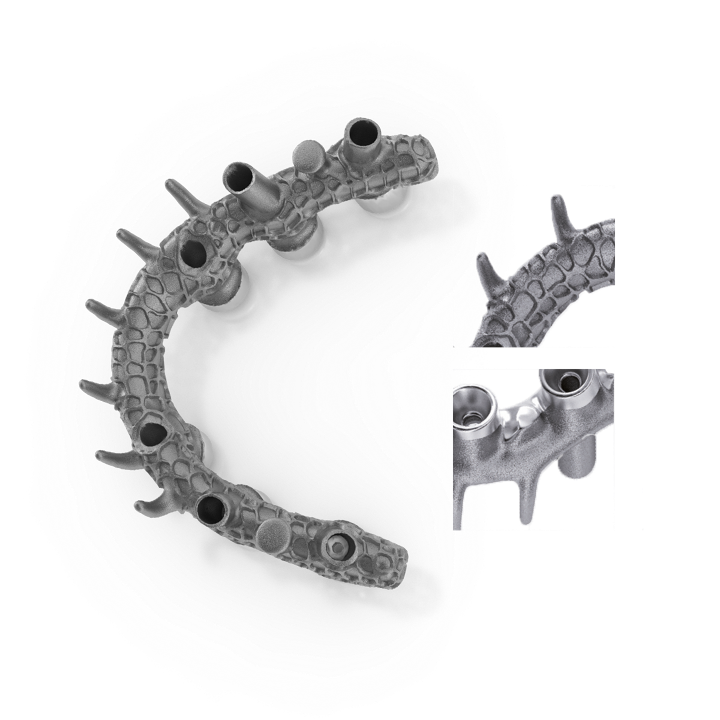 Greater freedom of design without any compromise on strength
Simeda® Additive offers great design freedom with no compromise on precision and resistance. This disruptive and innovative technology is dedicated for titanium suprastructures, Wrap-around, Canada or Montreal.
Simeda Additive allows to save time in the preparation of titanium-resin dental prostheses. The choice between a rough or textured surface promotes the adhesion of the resin. Enjoy the Simeda® high quality standard in terms of  passivity and precision of the connections. 
Freedom of design

Additive technology for outstanding design

Time saving

Textured and rough surface to promote the adhesion of the resin
Easy to prepare prosthesis

Long term prosthesis with less maintenance

Strength equivalent to a machined suprastructure
High precision machining for premium finishing
High quality of connections

A full range to develop titanium suprastructures

Wrap-around, Canada or Montreal types
Polished surfaces for areas in contact with soft tissue
Anthogyr integrates a disruptive and innovative technology in its production process by combining additive technology and subtractive machining. Simeda® Additive, the result of a 2-year industrial development, brings great design freedom through additive technology, for restorations as efficient in terms of precision, range and mechanical resistance as 100% machined titanium prostheses.