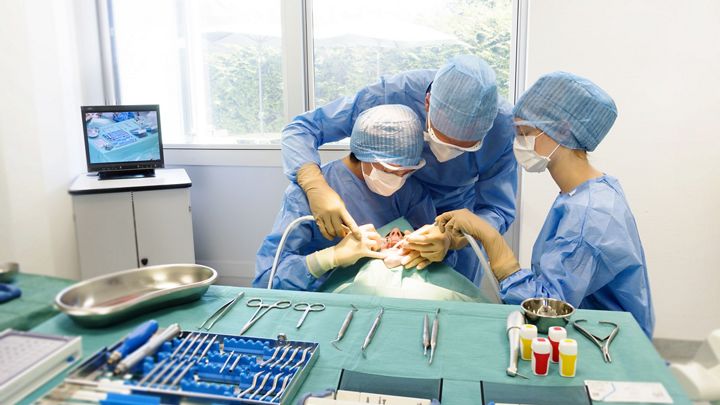 Develop your practice and learn how to place your first dental implants with our personalized 1, 2, 3,start! support scheme specifically designed for a practitioner-assistant implantology team.
1,2,3, start! is a 3-step plan for immediate results, with genuine sharing of knowledge between a team of dental professionals, a dentist, nurse and student.
In 3 steps
Cover all 3 steps hand-in-hand with your mentoring team.
STEP 1

Recognise your simple cases: 2 days in Sallanches

STEP 2

Treat your simple cases 1 day with your mentor

STEP 3

Place your first implant in your practice with the assistance of your mentor
We are there for you
At this special time we hope you and your loved ones are doing well. We invite you to share educational moments with our Campus Webinar replay platform. We hope you'll like it. We hope to see you again very soon. Take care of you.