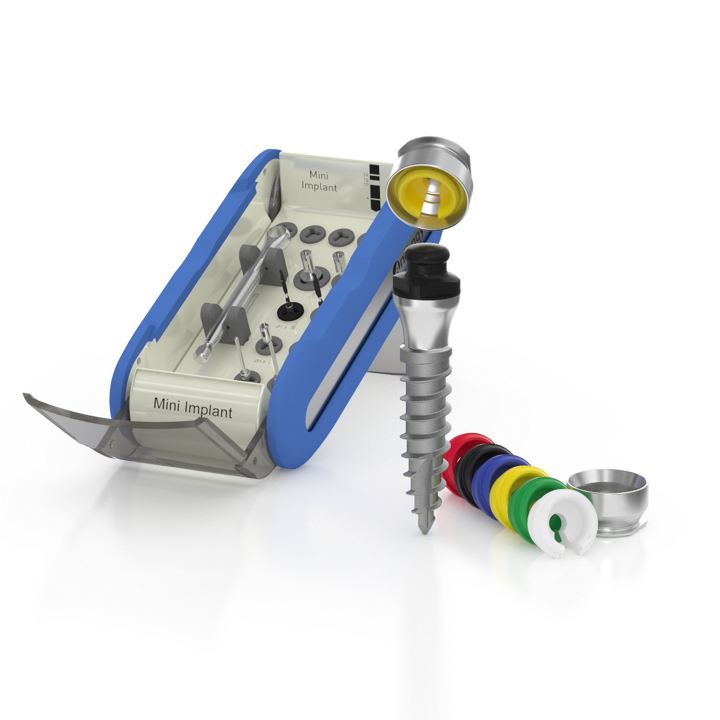 Mini Implant System

Small but Powerful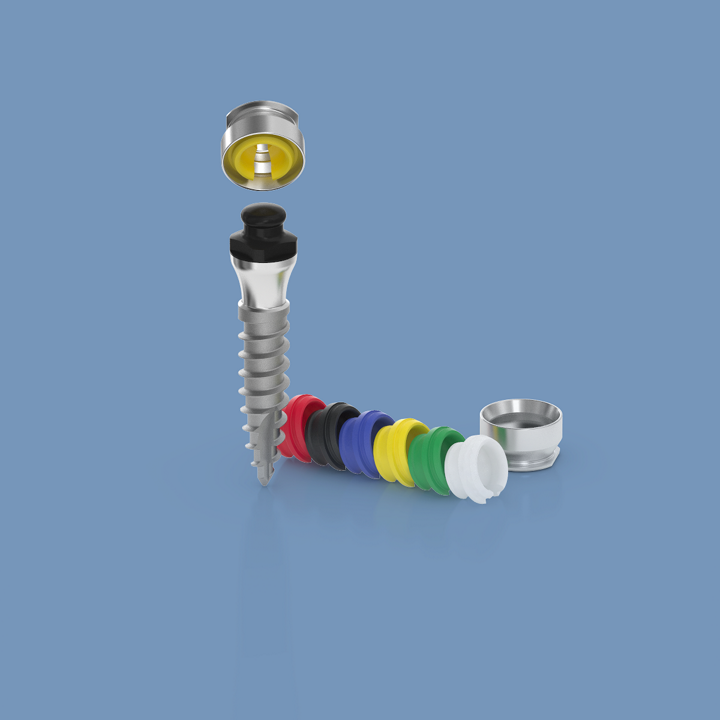 Minimally invasive
implant solution
Anthogyr Mini Implant System offers a one-piece small diameter implant, combined with an integrated Optiloc® prosthetic connection, dedicated to removable overdenture stabilization. 
The Mini Implant System is indicated for patients with totally edentulous mandible and/or maxilla presenting severe reduced horizontal bone availability. The solution offers minimally invasive treatment, without compromising on reliability, performance or patient comfort.
Efficiency

One-piece Ø2.6 mm Mini Implant for minimally invasive treatment
Tissue Favored Design - Tissue volume optimization
Cylindrical conical shape & self tapping thread

Flexibility

3 Mini Implant lengths: 10/12/14 mm
3 matrix versions & 6 retention levels

Reliability

Integrated Optiloc® prosthetic connection
Medical Grade V Titanium(1) & BCP(2) treatment
Anthogyr Serenity® Lifetime Guarantee

Usability

Freedom of movement with Optiloc® connection
Implant divergence compensation up to 40° between 2 implants
(1) Ti6AI-4V-ELI. (2) BCP = Biphasic Calcium Phosphate.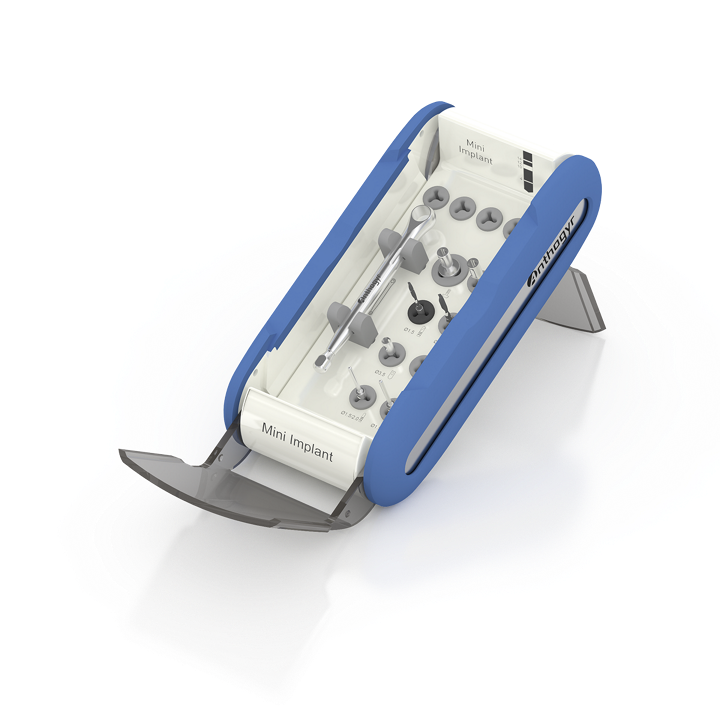 Mini Implant surgical kit
A dedicated smart surgical kit 
 Ultra-compact and intuitive

 Simple surgical protocol

 Comprehensive set of user-friendly instruments