The stream of products we launched in 2017 and the strength of our pipeline keep us at the cutting edge of innovation – a position that Straumann has held for more than 40 years.
A COMMON FUNNEL OF IDEAS
The convergence of our brands under the new Straumann Group umbrella enables us to create opportunities, synergies and efficiencies in several areas, including innovation. In 2017, we redefined our innovation approach and processes to create a common 'funnel' for the entire Group. We established a  dedicated team tasked with ensuring a continuous stream of ideas that lead to new commercial opportunities and solutions that differentiate our various brands.

LEVERAGING SYNERGIES ACROSS THE GROUP TO DRIVE INNOVATION
Although the diversity of our products is broad and our core R&D capabilities are specific, there are common areas in research and predevelopment where we can leverage synergies without diluting the distinct focus of our individual brands. To do this, we have created 'innovation clusters' at the Group level, which enable us to pool resources and to share new technologies, for instance in manufacturing, without disadvantaging the originator brand.
To replenish and expand the funnel, the innovation team scouts adjacent segments and monitors trends in technology for ideas that might have a significant impact on our fields, for example artificial intelligence. Customer feedback, our web-based innovation portal and direct contacts are some of the many other sources of potential innovations. With more than 50 ideas currently under investigation, we take a systematic approach, balancing 'core', 'adjacent' and 'breakthrough' projects with the probability of commercial success, time to market, etc. This approach ensures that we focus on ideas that are most likely to succeed and enables us to allocate them to the most appropriate center of competence and brand.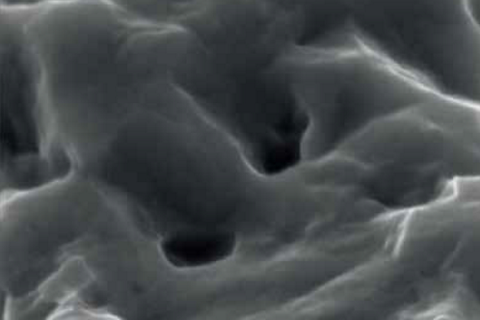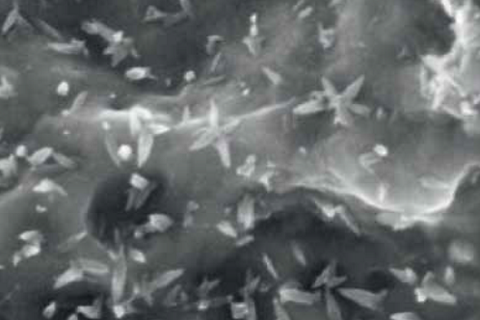 Scanning electron microscope (SEM) images of the SLA (top) and SLActive surfaces. The discovery of distinct nanostructures on the SLActive surface helps to explain why it enhances the process of osseointegration. The presence of nanostructures substantially (+50%) increases surface area and, together with surface purity and wettability, enhances protein adsorption, fibrin-network formation, cell adhesion and bone-cell mineralization.2-5

2017 – A STRONG YEAR OF INNOVATION
Straumann 'SmallOne' – our 2.9mm small-diameter implant for patients with insufficient bone or space for regular implants – is an excellent example of innovation in 2017. It completes our highly successful BLT range and was made possible by two other Straumann innovations: Roxolid material for high strength and SLActive for enhanced osseointegration on a reduced surface area.

Another good example is Straumann's PURE 2-piece ceramic implant, with its innovative material, design, surface technology and manufacturing process. Our proprietary glass ceramic material n!ce and Neodent's Grand Morse implant system are further examples of major innovations launched in 2017.
After more than twelve years on the market, Straumann's SLActive implant surface is still the benchmark for osseointegration and is supported by more than 300 publications1. One of the most exciting of these appeared in 2017 and describes the presence of nanostructures on the SLActive surface that do not occur on SLA equivalents2. These structures increase the surface area by 50%. Together with wettability, they enhance protein adsorption, fibrin-network formation, cell adhesion and osseointegration2-5, which explains the enhanced healing and clinical success rates seen over the years6-11. The nanostructure findings relate specifically to SLActive, which is unique to Straumann. While other companies have tried to imitate it and claim to have hydrophilic, active surfaces, they have neither demonstrated this mechanism nor published 10-year substantiating clinical data6.
In addition to working on our own pipeline, we gained access to further innovative concepts that could become game changers in our field. For example, we invested in RapidShape, a leader in 3D printing technology, which is changing the ways we make prosthetics, and we increased our stake in Rodo Medical, whose revolutionary device for attaching crowns or dentures to implants without cement or screws became commercially available in initial markets.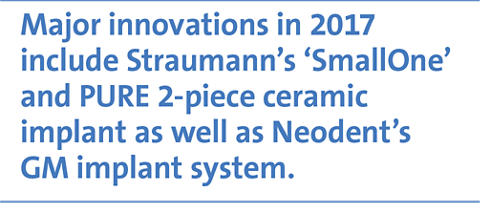 A CULTURE OF INNOVATION
Innovation goes far beyond breakthrough products and is evident in most of our activities, from design and production to sales, marketing, communication, education and services. It is supported by our culture of focusing on customers and creating opportunities.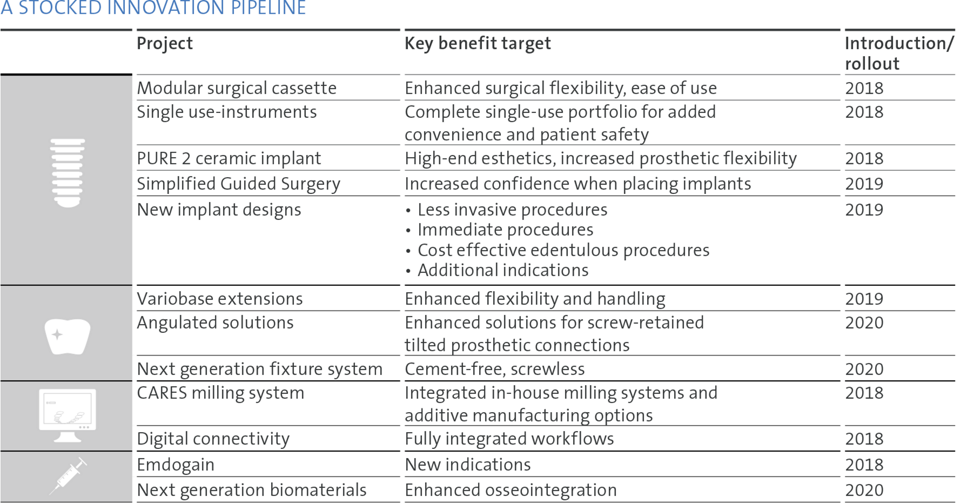 OUTLOOK
Four years after its inception, we are upgrading our innovation portal with a more powerful software to enable clinicians, labs and other dental professionals to share their ideas with us in confidence and to partner with us in a variety of ways. In 2018, we will release a new platform for open innovation, fostering in-depth interaction with dental professionals around the globe with regard to upcoming trends and understanding of unmet needs.
FOOTNOTES / REFERENCES
1 PubMed search with keyword set (SLActive) OR (modSLA) OR (modified SLA) OR (hydrophilic SLA surface)
2 Wennerberg A et al. Clin. Oral Impl. Res. 25, 2014, 1041–1050
3 Kopf BS et al. 2015. J Biomed Mater Res Part A2015:103A:2661–2672
4 Müller E et al. eCM Meeting Abstracts 2017, Collection 3; SSB+RM 31
5 EMPA (2017), Swiss Federal Laboratories for Materials Science and Technology (data on file)
6 Nicolau et al. 2016 Clin. Oral Impl. Res. 27 (Suppl. 13) C-147 p 49,
7 Nelson K et al. J Oral Rehabil. 2016 Nov;43(11):871-872
8 Cabrera-Domínguez J et al. 2017 Clin. Oral Impl. Res. 28 (Suppl. 14) PB-061, p 280.
9 Lang NP et al. 2011 Clin Oral Implants Res. Apr;22(4):349-56
10 Kuchler U et al. 2017 Clin Oral Implants Res. Jan;28(1):109-115
11 Bornstein MM et al 2010 J Periodontol. Jun;81(6):809-18.