2017 Business performance
Regions
Throughout 2017, we outperformed the market significantly and gained share in all regions.

The strong performance was led by dynamic growth in North America and Asia/Pacific – which was our fastest growing region. Latin America's continuing growth shone out against a background of economic difficulty and sluggish markets. Our largest region, EMEA, performed very well and posted double-digit growth both in Swiss francs and organically for the first time in a decade.
To support future growth, we expanded our local presence (e.g. in Russia), incorporated distributors (e.g. in Iran and Turkey), established new subsidiaries (e.g. in Iran, Peru and Thailand), obtained key registrations (e.g. in China and Russia) and launched a host of new products.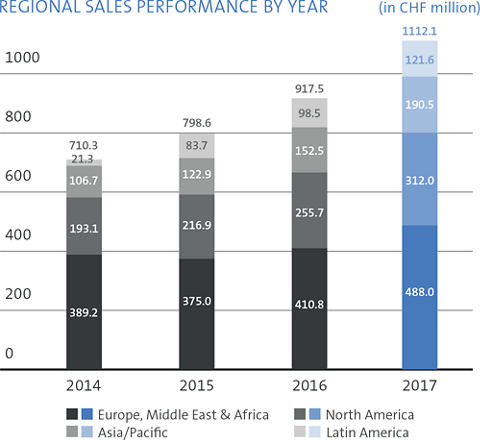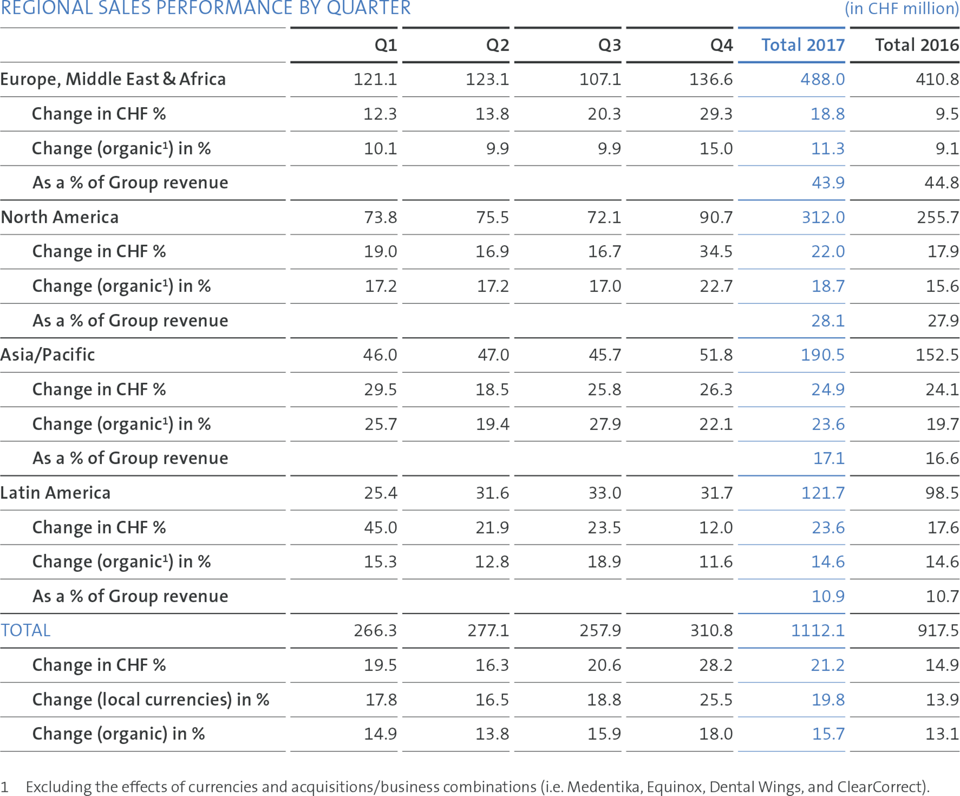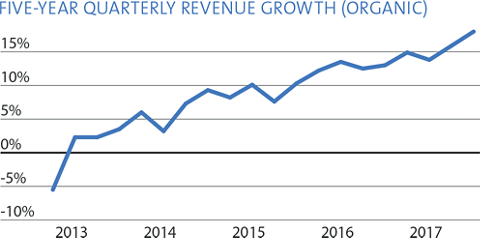 Europe, Middle East & Africa
FIRST YEAR OF DOUBLE-DIGIT-GROWTH IN SEVERAL YEARS: Against a backdrop of sluggish growth in Europe's largest markets, the Group outperformed significantly and achieved double-digit revenue growth in almost all countries.
UNPRECEDENTED NUMBER OF LAUNCHES: We used the International Dental Show in March to introduce an exceptionally large number of new products both in our premium and non-premium businesses, which we subsequently launched and rolled out during the year. They added to the strong underlying growth that was driven in particular by Straumann's Roxolid, SLActive, BLT and Variobase lines. Digital sales were particularly strong, boosted by the new intraoral scanners, milling machines and 3D-printers.
FURTHER GAINS IN THE NON-PREMIUM SEGMENT: Our Neodent, Medentika and Zinedent brands broadened their reach and made further gains in the non-premium segment. For example, Medentika's attractively-priced implants and prosthetics were successfully launched in Turkey.
EXPANSION IN EASTERN EUROPE AND MIDDLE EAST: Growth accelerated in Eastern Europe and in the Middle East, despite socioeconomic uncertainty. The main drivers were Russia, where we invested in additional staff and sales offices, as well as Iran, where we took over distribution, and in Turkey, where we launched Medentika. In the latter two alone, more than 600 000 implants are placed annually, which offers us a considerable opportunity. We also announced agreements to acquire Same Day Solutions (SDS), a dental distribution company in Portugal, and our distributor in South Africa, and will close both deals early in 2018.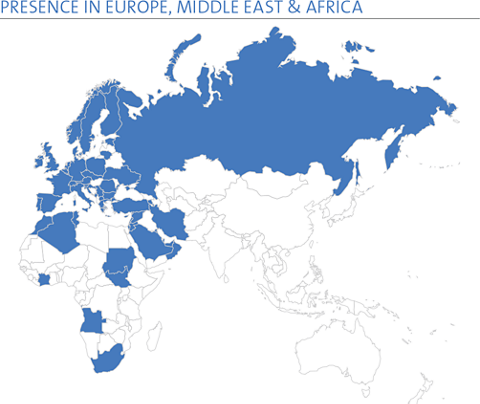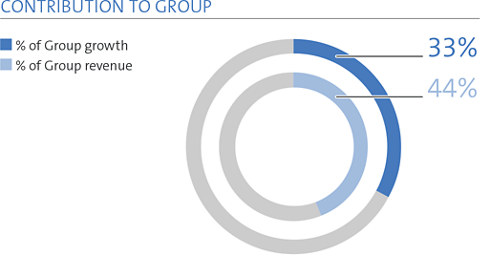 INNOVATION DRAWS MANY LARGE CUSTOMERS: Our team in North America successfully pursued a strategy of targeting large competitor accounts and attracted well over a thousand new customers in 2017. In addition, we increased our share of wallet with existing customers who use more than one implant supplier. Many new customers were attracted through innovative products like Straumann's small-diameter BLT implant, the Straumann Bone Ring allograft, and digital equipment including our chairside milling machine and Dental Wings' intraoral scanner. 
KEY DRIVERS: STRAUMANN BLT AND VARIOBASE, NEODENT AND DIGITAL EQUIPMENT: Incremental revenue from the aforementioned products, the continuing uptake of Straumann's BLT and Variobase ranges, and the strong performance of Neodent contributed to accelerated organic growth as the year progressed. 
ADDRESSING SIGNIFICANT NEEDS THROUGH ENTRY INTO THE ATTRACTIVE ORTHODONTICS FIELD: Of the three million orthodontic cases treated in the North America in 2016, approximately a quarter received clearaligner solutions1. ClearCorrect in Texas provides us with a firm foothold in this attractive growth market. Similarly, the acquisition of Dental Wings in Canada opens opportunities in the fast-growing area of digital dentistry. Both enable us to offer new levels of patient care and to advance our strategy to become a total solution provider in esthetic dentistry.
1 Sources: Global Industry Analyst Inc.: Orthodontic Supplies/A global strategic business report 2016; company reports; internal estimates.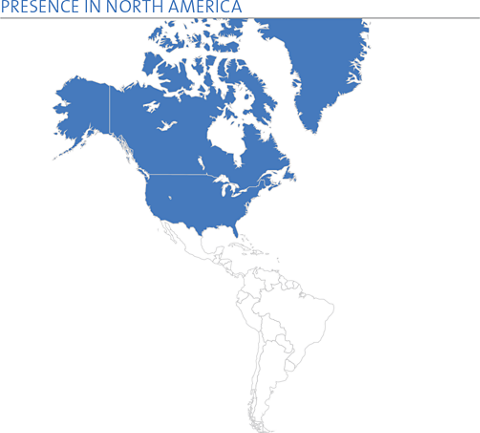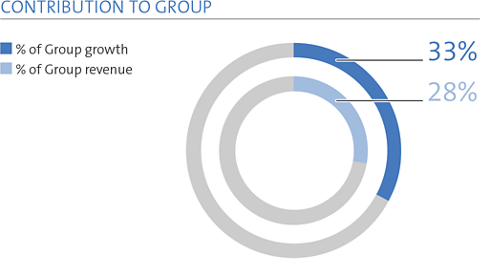 SUSTAINED DYNAMIC PERFORMANCE POWERED BY CHINA AND JAPAN: Asia/Pacific posted another year of dynamic growth fuelled by its largest market, China, which was driven by the dynamic premium market, sales force expansion, and an increasing presence in the value segment with Anthogyr. 
IMPRESSIVE LAUNCH EVENTS DRAW THOUSANDS OF PARTICIPANTS: As the year drew to a close, we gained registration in China and launched a number of key products, including Straumann BLT, Roxolid and SLActive. The launch event included a 3-day innovation summit symposium held concurrently in four cities, which attracted 1000 visitors onsite and 13 000 online. Although China is one of seven markets in the world where more than a million dental implants are placed annually, penetration is low and we see considerable growth potential. We also obtained approvals for BLT, Roxolid and SLActive in India, where the launch event in Mumbai attracted 600 onsite visitors.
FURTHER SHARE GAINS – SET FOR FUTURE GROWTH: Robust implant and scanner sales fueled regional growth elsewhere. We extended our leadership position in Japan, posting double-digit growth there and in South Korea and Australia. Equinox in India and our new subsidiary in Singapore also contributed to regional expansion and are set for growth.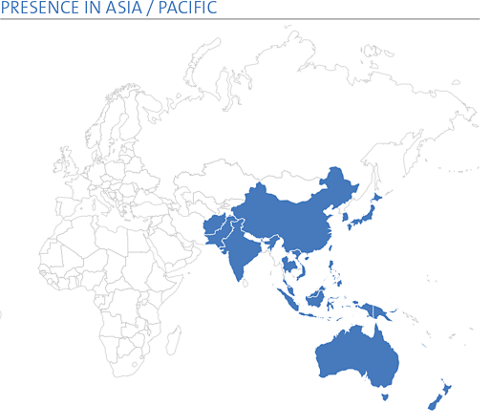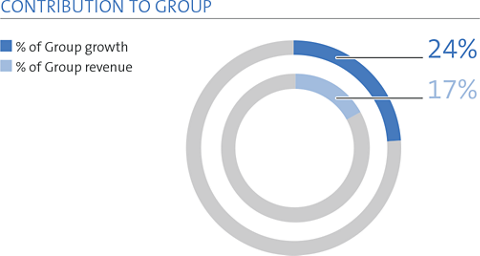 ROBUST PERFORMANCE DESPITE WEAK BRAZILIAN MARKET: The Group achieved strong double-digit growth in Latin America despite the economic situation and general weakness in parts of the region. In Brazil, both Straumann and Neodent delivered double-digit growth and gained new customers. We strengthened our sales team, added new stores to our countrywide network and significantly expanded Neodent's production capacity. 
UNDETERRED IN MEXICO, BLOOMING IN ARGENTINA, COLOMBIA & CHILE: Mexico enjoyed a wave of strong growth driven by substantial customer acquisitions. The severe earthquake in September interrupted life in general but has not significantly affected our progress. Our young subsidiaries in Argentina, Colombia, and Chile are fully fledged and delivered excellent results. To complement them, we established a subsidiary in Peru, which will open in the first half of 2018. 
GM – NEODENT'S MOST SIGNIFICANT DEVELOPMENT TO DATE: At the IN-Congress in São Paulo in August, we launched Neodent's innovative Grand Morse (GM) fully-tapered implant system in Brazil. Supported by excellent 1-year clinical data, GM attracted 200 new customers in its first month on the market and is expected to supersede the Cone Morse in the next two years, becoming Neodent customers' preferred choice.