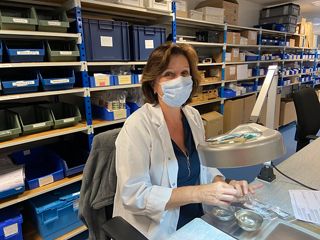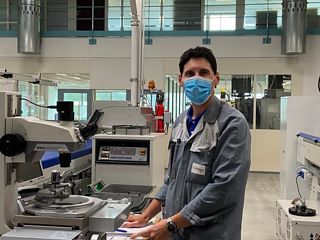 The Straumann Group made an initially promising start to the first quarter of 2020 with a continuation of the solid growth trend experienced in previous quarters. However, as the coronavirus spread from Asia to Europe and the Americas, most dental practices were either locked down or limited to emergency or essential treatments. Furthermore, fearing infection, patients tended to avoid dental practices that were open. With the global market for implant and esthetic dentistry thus constrained, the Group's sales dropped sharply from mid-March, starting to recover in May when countries began to re-open and dental practices returned to normal.
The Group ensured safety and business continuity. It also mitigated the financial impact by adapting costs and capacity as well as ensuring liquidity.
The pandemic shut-down provided opportunities to train, learn, do things differently, and create new solutions as we were compelled to work remotely and do everything online. Working from home we stayed close to existing customers and attracted new ones, offering extensive online services, information and free education – for example on implant immediacy protocols and intraoral scanning.
Digital Expertise to create engaging customer experiences

Due to travel restrictions and health precautions, dental congresses and educational events either went virtual or were cancelled. Using its digital strengths, the Group orchestrated multiple virtual forums and symposia around the world to share knowledge, showcase new solutions and present clinical evidence – for example on BLX, immediacy and zygomatic implants.
At the same time, key innovation and R&D pipeline projects continued to advance and will drive future growth.