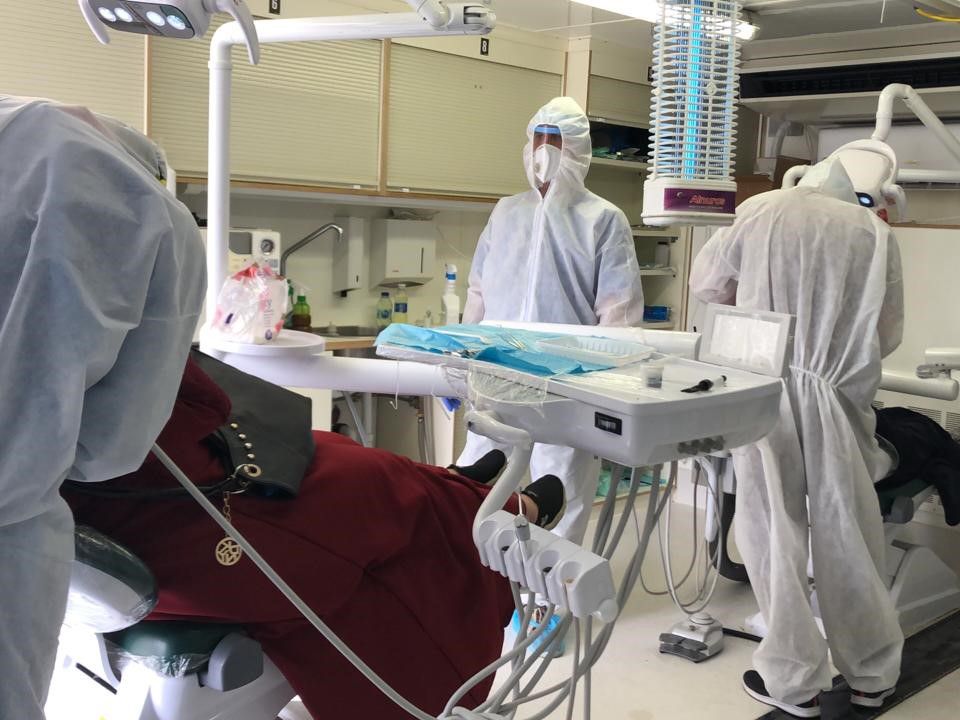 According to World Vision, the Syrian refugee crisis is the largest refugee/displacement crisis of our time. Nearly 12 million people need humanitarian assistance; at least half are children. Many have taken refuge in neighboring Jordan. Living without resources in makeshift conditions, they don't have the luxury of a balanced diet and neglect oral hygiene. The prevalence of tooth decay is high. Andi Herzog, a Swiss airline pilot, saw this urgent need while working voluntarily with the NOIVA foundation. His visionary idea of creating a mobile clinic staffed by local dentists to provide treatment for refugees in the region became a reality in 2018. Straumann has supported the project from the outset and is committed to sponsorship for several years to come.
At the time of writing the clinic was in the village of Jaber al-Sirhan, 2km from the Syrian border, offering extraction, filling, root-canal treatment, cleaning and polishing. Prevention is also an important part of their work.
During the pandemic lockdown in March, the team responded to a government request to establish an emergency clinic for patients with severe dental problems. Unfortunately, they had to withdraw after just two weeks when overcrowding made it impossible to continue. A few weeks later they resumed service in Mafraq but on a reduced scale, because restricted space in the truck and safety precautions against viral spread prevented use of their second chair. Cleaning and running fresh air through the clinic after each treatment further limited patient flow. Furthermore, the need to renew their license and adjust the vehicle put them out of action for several weeks in the fall.
Despite the hurdles, they succeeded in offering 2000 treatments in 2020 and are eager to get back to full capacity as soon as the COVID-19 situation is more stable. Proud to be their sponsors, we salute their tremendous courage and selfless devotion to creating smiles and restoring confidence for those who are in such need.