| | |
| --- | --- |
| 30 June 2022 | Products & services |
Discover the new INTEGRAL guided surgery solution
With the INTEGRAL guided surgery solution, walk on a trusted path!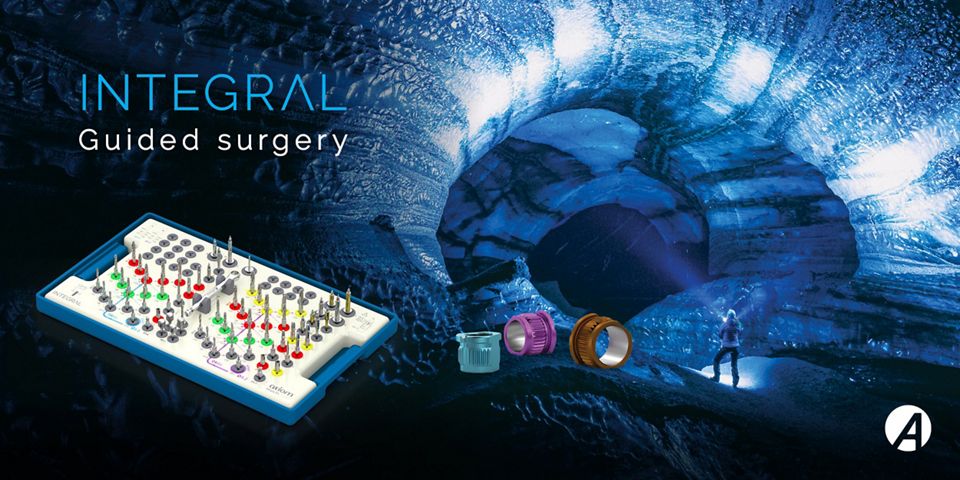 INTEGRAL is a fully guided surgery solution developed to address all your guided cases with the flexibility you need.
The INTEGRAL range gives you the freedom to match your clinical needs as closely as possible. Smart kits and instruments are designed to enhance the accuracy and ergonomics of your surgical procedures.
INTEGRAL is an open solution that allows you to integrate major workflows. Enjoy the predictability, safety and minimally invasive procedures of guided surgery.
Choose INTEGRAL and its distinctive design developed to increase your surgical efficiency.
+ FLEXIBILITY
with the exhaustive range of 4 kits, to cover main clinical indications with the practical Axiom® Multi Level® implants, as closed as possible to your practice
+ ERGONOMICS & PERFORMANCE
with the optimal comfort and peace of mind during surgery
+ ACCURACY
thanks to V-shape sleeves and implant indexation

+ FREEDOM
with open compatibility with major planning software