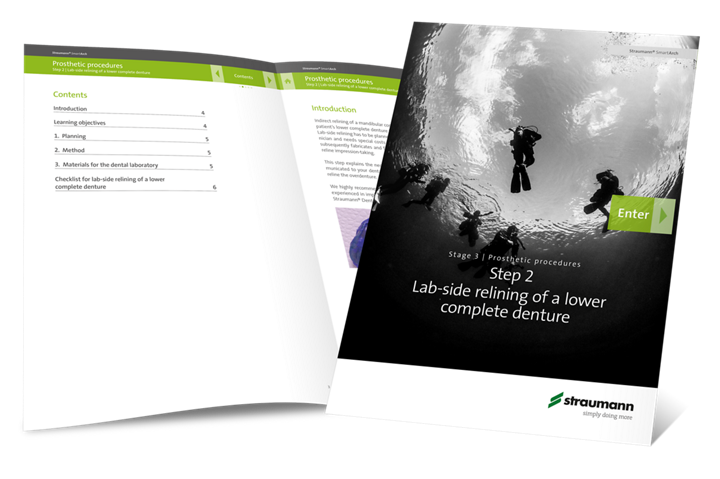 3.2 Lab-side relining of a lower complete denture
Indirect relining of a mandibular complete denture is necessary if the patient's lower complete denture fit after the surgery is inadequate. Lab-side relining has to be planned in advance with your dental technician and needs special costs and planning. The dental technician subsequently fabricates and finishes the denture immediately after reline impression-taking. This step explains the necessary information which should be communicated to your dental laboratory to help your dental technician reline the overdenture.

Understand the importance of planning.

Understand that the relining method is according to the dental laboratories standard procedures and must be completed within one day.

Understand which information you have to provide to the dental technician together with the patient's denture, in order to obtain the desired relined lower complete denture.