Straumann@IDS 2023
14.–18.03.2023, Cologne
LIVE Impressions from the Ids
Innovations, inspirations, live encounters, unique experiences – and proven excellence. Experience how we master the challenging future together with you and drive oral health forward with innovation, transformative solutions and advanced treatment concepts.
Do you want to watch the sessions of the arena of excellence?
We have saved all the sessions from our top-notch presenters for streaming. If you want to watch them, click on the link below.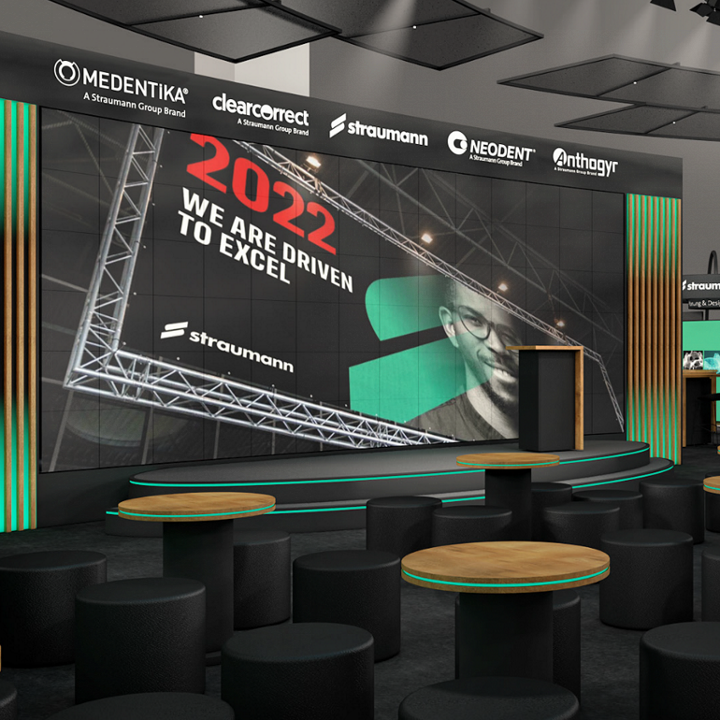 Join the Arena of Excellence!



Experience exciting and entertaining presentations around relevant topics from recognized and world-leading experts from our large dental community – all with one common denominator: practice proven.
Interact and exchange with experts, colleagues and the colorful dental community and grab the opportunity to dive deeper in our Solutions Area.
We offer different slots covering disruptive technical approaches, digital solutions, treatments concepts, megatrend insights, practice growth, digital marketing or groundbreaking education formats.
See our programs for detailed information.
Engineered excellence to deliver an advanced aligner system and experience.