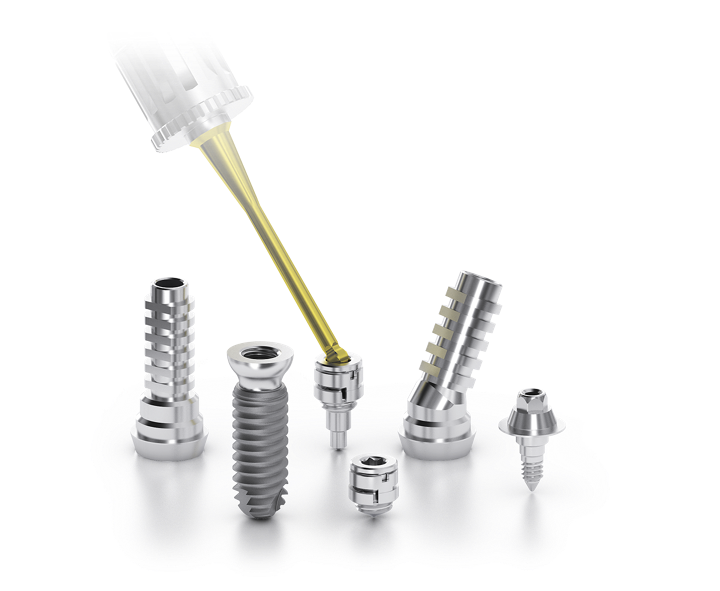 Axiom® TL prosthetic line

One kit for all prosthetic restorations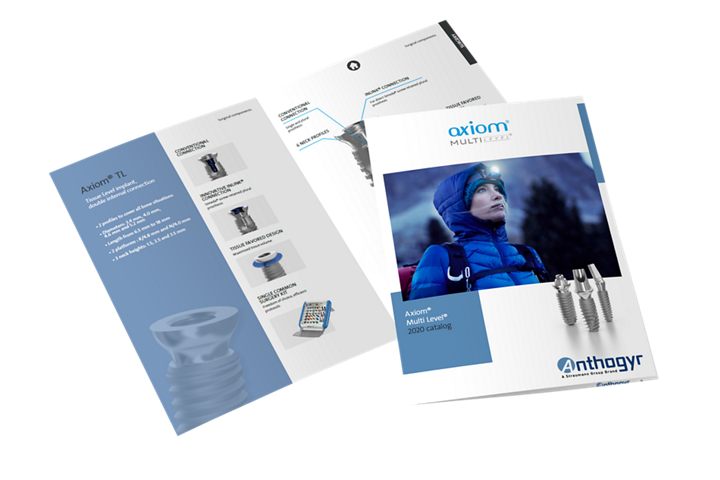 Axiom® TL prosthetic line
The Axiom® TL prosthetic line is screw-retained and CAD/CAM-oriented to promote biological safety. The Axiom® TL implant presents a double connection and 2 platforms, N and R.

For single-unit restorations, dental laboratories have the choice between Simeda® high quality customized restorations or labside solutions on Flexibase®.
For multiple screw-retained restorations on Axiom® TL, dental laboratories have a wide variety of solutions: Multi-Unit abutments, Flexibase® directly on Axiom® TL implants or on Multi-Unit abutments, or inLink® connection for Simeda® full-arch restorations without intermediate abutments.
The Axiom® TL N/4.0 and R/4.8 platforms are identifiable by color code or laser markings.

Temporary abutments, straight or angled, for soft tissue preparation.

Complete laboratory kit with components for the preparation of a temporary or permanent prosthesis.