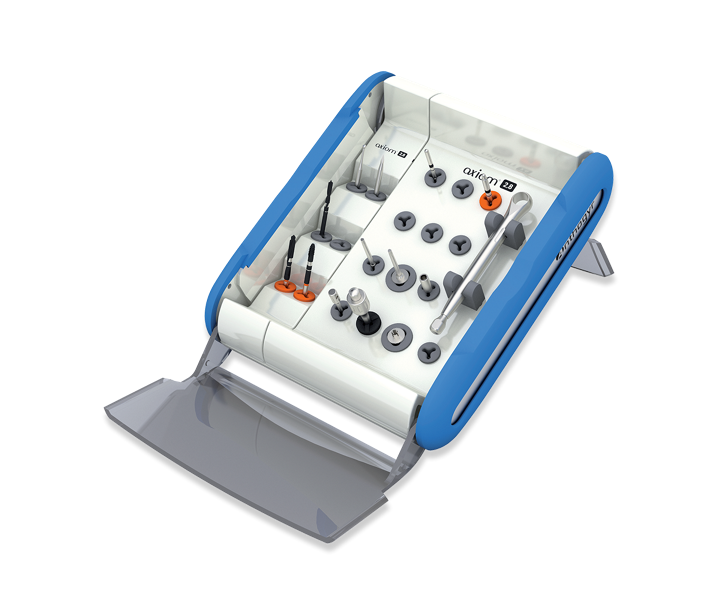 Axiom® 2.8 surgical and prosthetic kit

A compact surgical and prosthetic kit for a smart dental protocol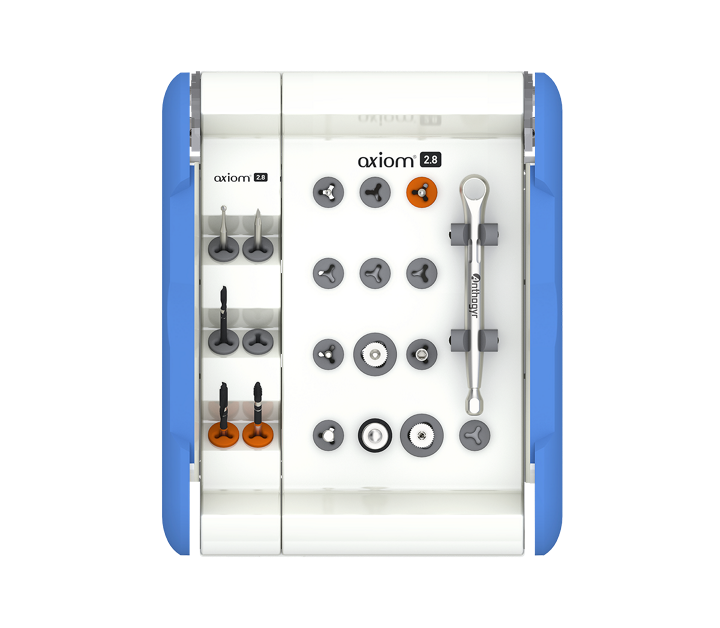 A compact kit for a smart dental protocol
The Axiom® 2.8  surgical and prosthesis kit is designed for dental surgery and prostheses for Axiom® 2.8 implants.

The kit offers a simple, easy work flow with orange color coding specific to the Axiom® 2.8 dental implant.
Compact

Ergonomic kit that inclines vertically.

Easy to use

Intuitive protocol with special orange color code.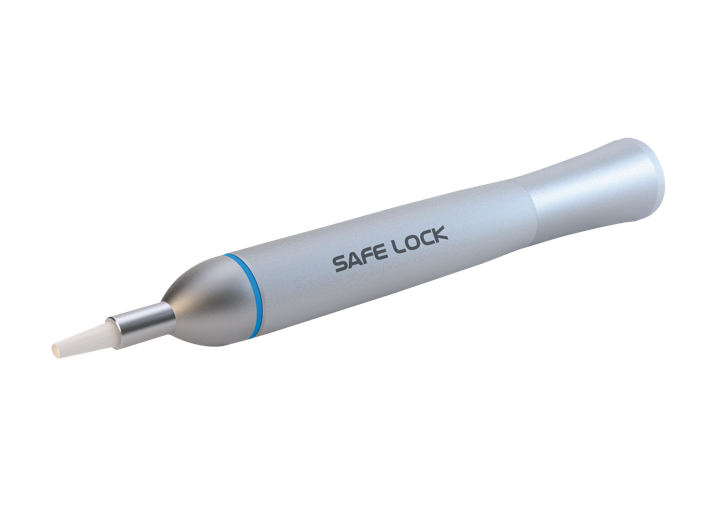 Safe Lock®
Secured procedure
Fully controlled

Reproducible impaction

Easy to use Safe Lock®

Directly connected to the implant motor