A look back on the IDS 2023!
Discover a summary of these few days at the IDS Congress in Cologne, Germany.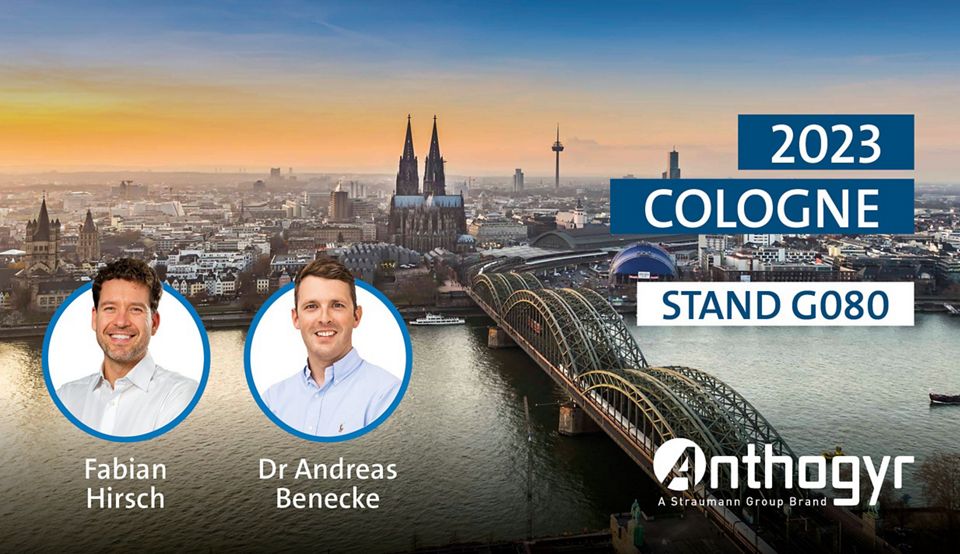 Whether you came to discuss our products, discover our VR experience, or attended one of our conferences with Dr Hirsch and Dr Benecke. What an incredible edition for these 100 years of IDS!
Last March 15th, Dr Fabian Hirsch presented a lecture about "Axiom X3®: is it possible that one fits all?"
In his presentation, Dr Fabian Hirsch showed how diverse the possibilities are with the Axiom® system. Today, it is a standard in every dental practice to use several different implant designs due to different clinical situations. With Anthogyr, he explained that this is no longer necessary. Axiom® provides a surgical solution for every challenge. 
The following day, Thursday, March 16th, Dr Andreas Benecke presented a lecture about "The power of Axiom X3® and INTEGRAL guided surgery, a modern, fully-digital implant and prosthetic concept for all clinical indications and bone densities - my daily workflow".
He explained how dental guided surgery is an important tool in modern implant and prosthetic dentistry. He made it clear also, from a prosthetics perspective, that placing an implant retained provisional crown on the day of surgery simplifies the temporization in the anterior area, allowing the patient to leave the office on the same day with a fixed provisional. This one-stage surgery process is highly favored instead of a 2-stage surgery approach in older days.
Finally, he demonstrated through clinical cases that the new Axiom X3® implant is designed to provide primary stability and flexibility in difficult clinical and anatomical situations, whatever the bone density.