Axiom® celebrates its 10 years!
The creation of Axiom® is an important page in the history of Anthogyr and is driving forward a powerful innovation dynamic.
Take a look back at 10 years of history!

More than a birthday, a success story!
10 years of innovations
In 2009, Axiom® took its first step in Anthogyr's strategic shift towards implantology. In 2019, our decision is finally paying off!
In 10 years, the success of Axiom® has proven Anthogyr to be a top player on the implantology market.
10 years of creativity
Let's retrace 10 years of advertising, creation and sharing.
10 years during which the Axiom® family has continued to grow! From Bone Level to the Axiom® Concept to Axiom® 2.8, Axiom® is always opening new paths.
10 years of expertise
Manufacturing an Axiom® implant requires expertise and know-how.
From the raw titanium rod to packaging in the clean room, it is the end result of a long transformation process performed by the expert hands, and under the watchful eye, of the Anthogyr teams.
10 years of adventures
The success of Axiom® is above all a human adventure, the commitment of a team around one ambition: to democratize implantology and offer innovative solutions with high added value.
Discover the story in the Axiom® 10 years Inside!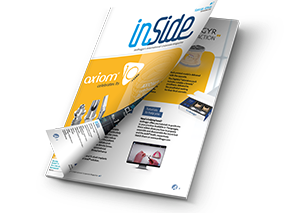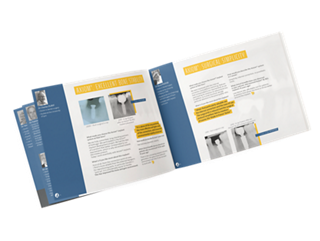 10 years of clinical experiences
On the occasion of the 10th anniversary of Axiom®, we wanted to give the floor to a some of our  "pioneers" who where among the earliest users of Axiom® system.  
In this Clinical Experience Review, you will find user testimonials, clinical cases attesting to excellent peri-implant bone stability over the long term. Our development teams continue to invent the implantology