Looking back on Le Cercle by Anthogyr Spain, 2023 edition!
On Thursday, June 14th, and Friday, June 15th, the first edition of Le Cercle by Anthogyr Spain took place. Over 50 Spanish customers, dentists, dental laboratories, and dental assistants gathered for an exceptional program.

Recently, our Spanish colleagues attended a unique 2-day event in the Mont Blanc valley.
They had the opportunity to exchange and share their practices in the field of dental implantology. But it wasn't just that, as the program was rich, punctuated by meaningful encounters and relevant presentations!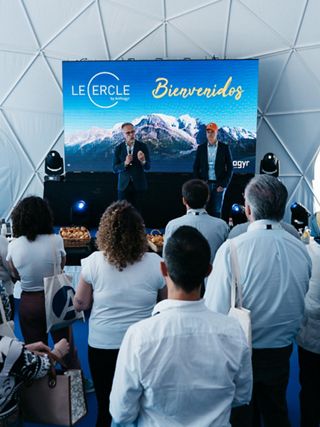 Meet all our teams;

Exclusive exchanges with our executives Éric Genève and Philippe Neimark;

A behind-the-scenes look at the design process of a dental implant;

A guided tour of the production site;

Roundtable discussions on current topics and the latest advancements in dental health:

guided surgery, aesthetics, immediate surgery and protocol, bone preservation, implant planning, and clinical efficiency.
Thanks to this event, our Spanish customers were also able to appreciate the values of Anthogyr: people, commitment, boldness, proximity, and excellence.
A human adventure we'll be sure to repeat. See you for another Franco-Spanish edition!
Le Cercle by Anthogyr Spain 2023 in pictures